The Steam Deck is a great way to enjoy your favorite Windows games without having to lug around a heavy laptop. The secret is SteamOS, an Arch-based Linux distro that comes with built-in Proton support. The goal of Proton is to allow users to enjoy their Steam games on Linux without having to worry about compatibility issues. So far, Proton has been very successful in achieving this goal.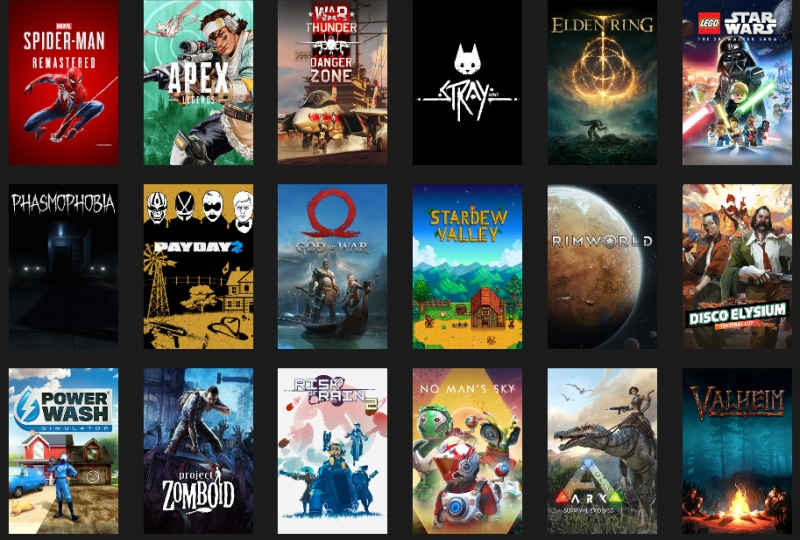 Proton makes it possible to run almost any Windows game on the Deck, and while many games run great out of the box, some aren't a great experience on Steam Deck.
To make sure gamers can pick the right games for their libraries, Valval announced the verified game list.
What are Verified Games?
Verified games are games that have been checked and approved by the Steam Deck team. This means that you can be sure that these games will work smoothly on the Deck.
Valve is currently in the process of reviewing every single game in the Steam game list to see which ones are compatible with the Deck. This is a huge undertaking, and it's going to take some time to complete.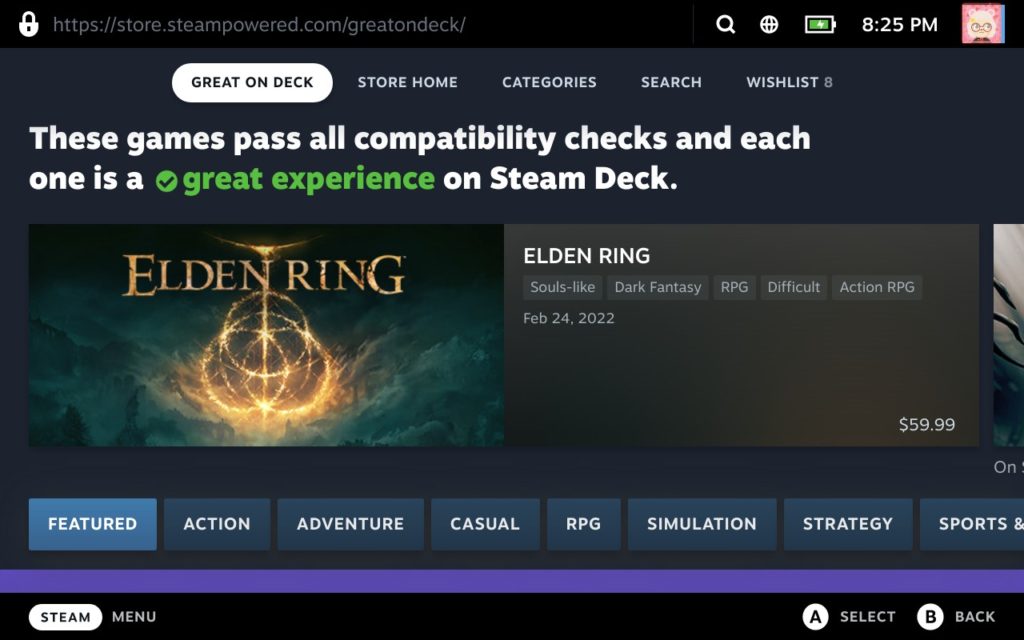 They are categorizing each game according to its level of compatibility with Steam Deck. These categories may also be seen on the Steam client when you're browsing your library or shopping for games on Deck. This will help you know which games will work with Steam Deck and which ones won't, so you can make an informed decision before you purchase anything.
Compatibility details
When you're browsing the games section in your local store or looking through the latest titles available at your library, it's easy to spot which ones will work with your Steam Deck. A simple popup shows compatibility in detail, so you can rest assured that you'll be able to enjoy the game to its fullest extent.
This makes it easy to plan your gaming sessions around the titles that you know will work well with your gear, and avoid any frustrating surprises down the road.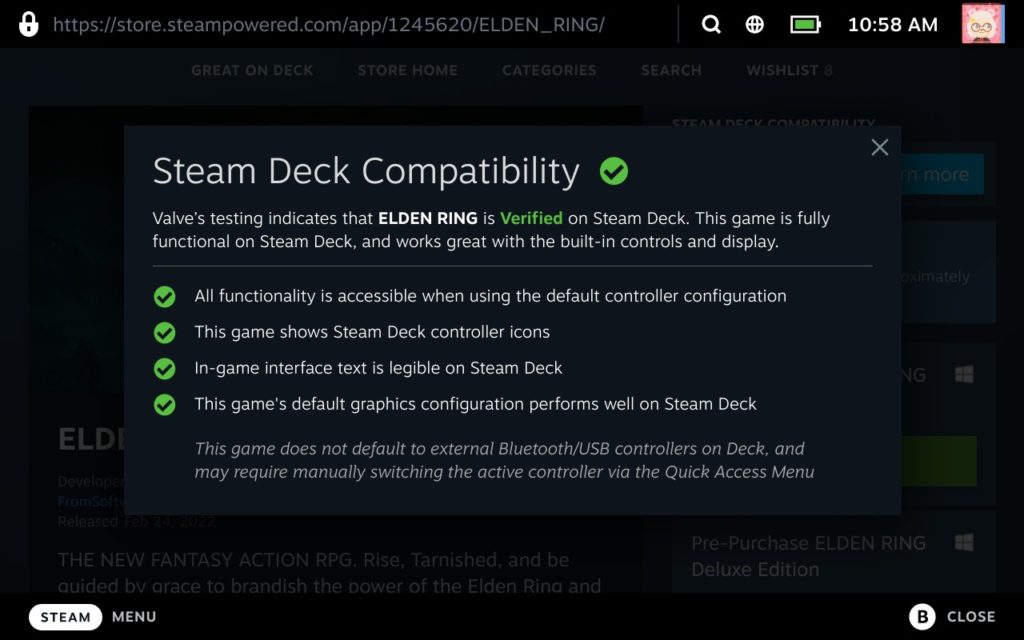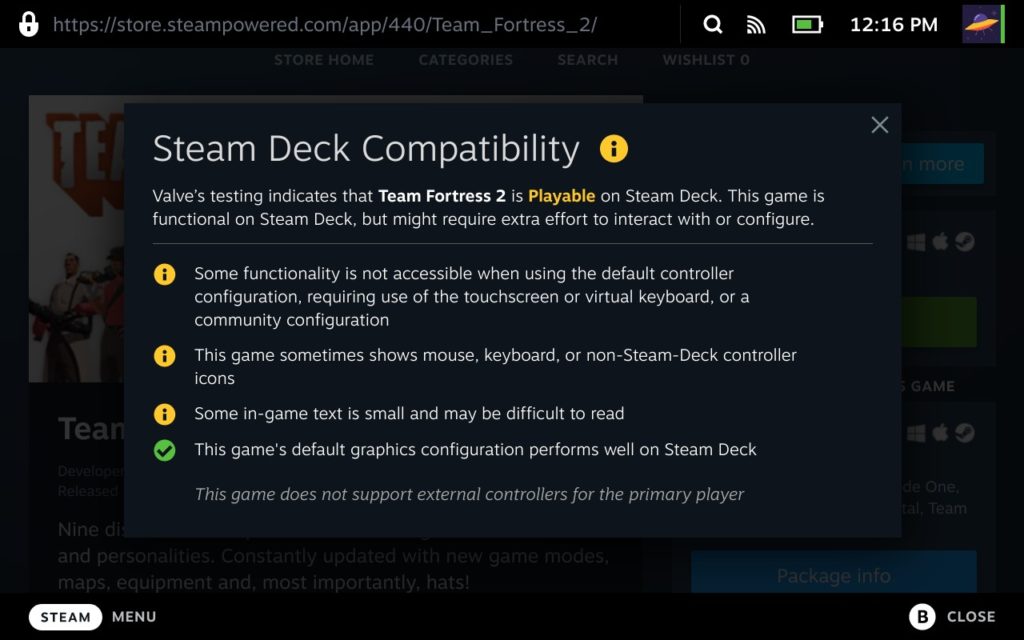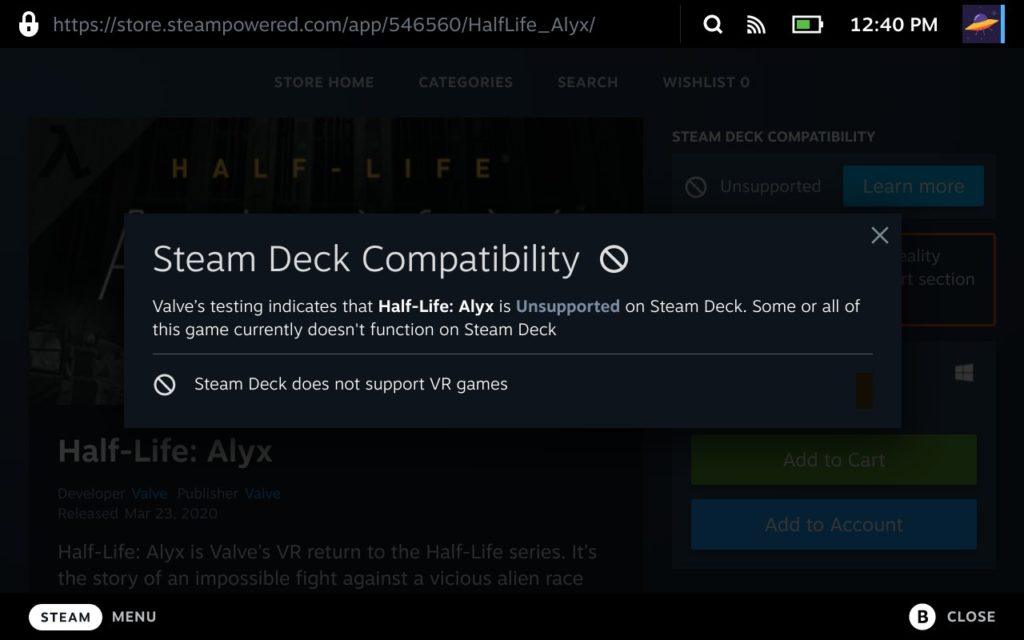 How a Game is Verified?
A game is added to the verified game list based on 4 criteria:
Input: The title should allow for full controller support, including appropriate controller input symbols, and offer an on-screen keyboard as soon as needed.
Display: To begin, the game must be compatible with the default resolution of Steam Deck (1280×800 or 1280×720), have reasonable default values, and text should be readable.
Seamlessness: When you play a game, it should not display any compatibility warnings and the launcher should be accessible with a controller.
System Support: Running through Proton should be supported to run the game and all of its middleware. Anti-cheat protection is included as part of this.