While the release of the Steam Deck has been well-received by early adopters, there is still some confusion about which games are supported by the mobile device. This is especially true for Square Enix's exclusive MMO, Final Fantasy XIV.
There are a few factors that can contribute to this confusion. First, the Steam Deck is not currently compatible with all types of games. For example, it does not support games or those that require a controller. In addition, the Steam Deck's library is constantly growing and changing, so it can be difficult to keep track of which games are supported. However, the Steam Deck team is working hard to add new titles and improve compatibility with existing ones.
Does Steam Deck Support FFXIV?
Good news for gamers who use Steam Deck devices to play their favorite games: the Final Fantasy XIV launcher has been fixed as of May 19th, and the game is once again playable. The FFXIV launcher problem has been fixed in the most recent Proton Experimental patch, which also includes a number of other improvements such as Ghostwire: Tokyo video playback and Elden Ring crashing bugs.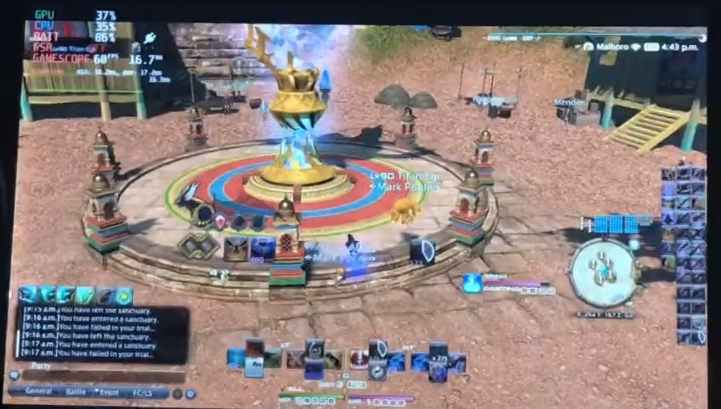 Proton Experimental updated for FFIX:
Fix Final Fantasy XIV not being playable on new prefixes (experimental regression).
Support automatically bringing up the on-screen keyboard on Steam Deck in Final Fantasy XIV launcher.
Fix Final Fantasy XIV launcher exiting silently when there's not enough space to download the update.
Gabe Newell, the president of Valve, is a known FFXIV player who will undoubtedly be overjoyed to be able to play on the company's own device.
This is a big update for those who were eagerly anticipating the end of one of the Deck's most vexing compatibility problems.
You can view the full log of the latest Proton patches here.