If you've done some research about the Steam Deck, there is a big chance that you already know Proton. Proton is a project originally created by the developers of Steam for Linux. The aim of developing Proton is to allow the easy installation and use of Windows games on Linux.
This allows for a wider range of game selection for users of the Steam Deck, as well as those who prefer to use a Linux-based OS instead of Windows. Not only does Proton bridge the gap between operating systems, but it also opens up the possibility for further modding and tweaking of games to get them working just right on Linux.
However, many games aren't 100% compatible with Proton yet. When you play these games, you will encounter various issues like sound issues, lagging, etc… That's where Proton GE comes in.
Proton GE is an improved version of Proton made by a community of developers. It aims to provide better gaming performance and stability compared to the original Proton.
What Does Proton GE Do?
Proton GE (Glorious Eggroll) is an unofficial spinoff of Proton. If you're a Steam Deck user, you may have noticed that some games just don't work that well. Even if a game is listed as 'compatible', you may still run into all sorts of glitches, missing audio, laggy gameplay, and more.
Proton GE is a fork, or version, of the original Proton that boasts many additional features and benefits not found in the main Proton release or haven't been applied yet. In some cases, it can even fix things like broken cutscenes or game audio that Proton lacks the key media libraries to solve.
This is a must-have tool if you want to play more games outside of Valve's Verified Games list.
How to install Proton GE on the Steam Deck
Access Desktop Mode by pressing and holding the Power button. Choose Switch to desktop item on the popup menu.
Open the Discover app and search for ProtonUp-Qt. After installing the app, you can launch it on the main Discover page.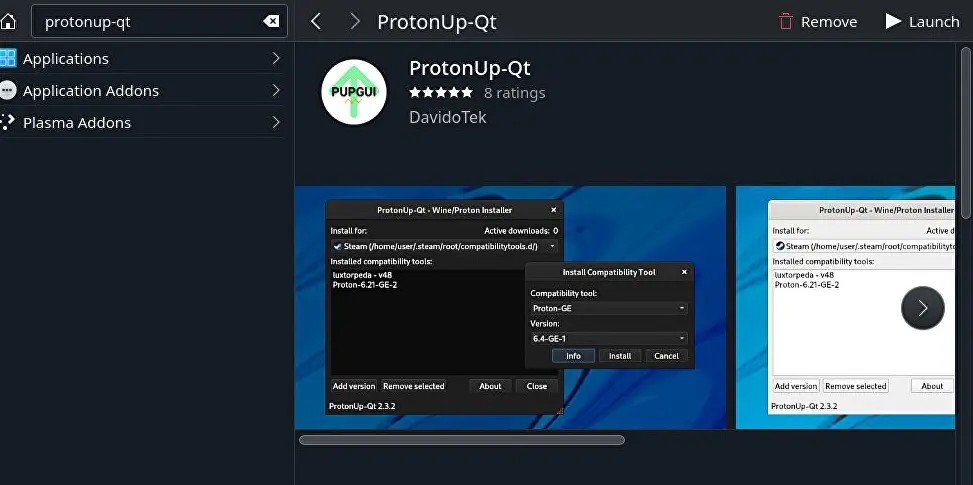 Click on Add version, it will prompt you with the latest version of Photon GE as the default compatibility tool for installation. Just click Install for ProtonUp-Qt to install the mentioned Proton GE version.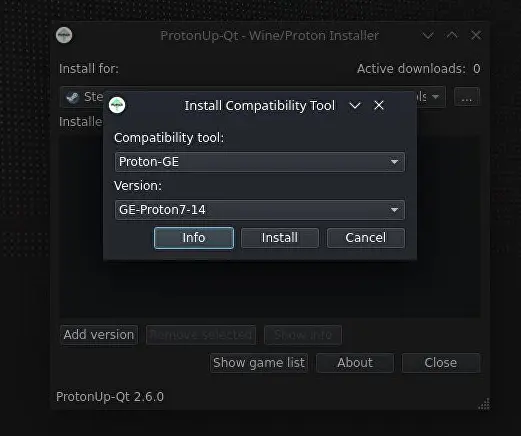 You can now launch Steam and discover the titles that you're having issues with on its Properties menu. Then go to the Compatibility tab and select "Forcibly enable…". You can choose the latest Proton GE, then close the window.
When you launch the game for the next time, it will instead use Proton GE rather than SteamOS' "default" Proton version. Remember to check and upgrade ProtonUp-Qt version frequently to make sure latest issues are fixed.