The ROG Ally is a gaming device that offers the option to switch between high resolutions like 720p and 1080p, making it very flexible. However, there is another resolution called 900p that strikes a perfect balance between stunning visuals and seamless gameplay.
Recently, a video by Filterless was released to demonstrate the advantages of gaming at 900p on the ROG Ally. And another piece of good news is that AllyPal has crafted a nifty registry file that'll set your device to a solid 900p (1600×900) resolution.
How To Create a 900p 1600×900 Resolution
First, click here to download the registry file that makes all this magic happen. You only need to download the standard set for the 900p.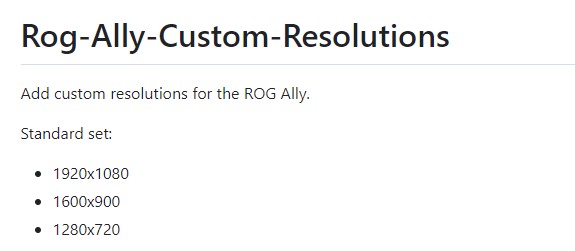 Standard set:
1920×1080
1600×900 (what we need)
1280×720
Once downloaded, go ahead and double-click that bad boy. A pop-up will appear; hit 'Run,' and then confirm by clicking 'Yes.'
After installing the registry file, give your ROG Ally a quick restart. Post-restart, your new 900p resolution should be right there in your settings.
Now, when you access any
Optional: Enhance the Visuals with AMD RIS and RSR
Enable RIS:
Access Command Center: Open the Command Center and navigate to settings. Here, you can add the AMD RIS shortcut.
Use the Shortcut: With that in place, you can enable AMD RIS directly from your Armoury Crate shortcuts.
Another Way: If the shortcut's not doing it for you, manually open the AMD Software from your taskbar.
Enable It for Specific Games: Inside AMD Software, hit the gaming tab, pick your game, and toggle on AMD RIS.
Activate In-Game Overlay: To see if AMD RIS is working in-game, go to preferences in AMD Software and enable In-Game Overlay. The shortcut is Alt+R.
Enable RSR: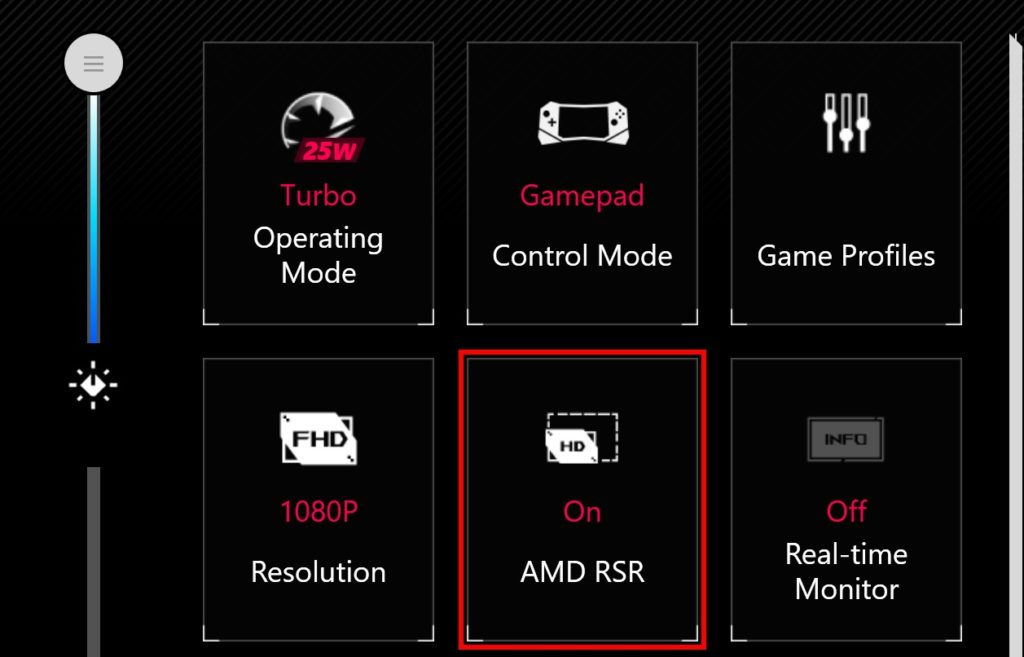 Launch the Game: Start your game, set it to Fullscreen mode with the 1600×900 resolution, and then exit.
Enable RSR: Re-open the Command Center and turn on AMD RSR.
Back to AMD Software: If you like doing things manually, click on the AMD Software icon on your taskbar again.
Choose Your Game: Navigate to the gaming tab, pick the game where you want AMD RSR, and enable it while setting it to borderless fullscreen.
Tweak the Sharpness: You'll also get an option to adjust the sharpness to your liking.
Overlay Info: Just like with AMD RIS, you can enable the In-Game Overlay through AMD Software's preferences to see if AMD RSR is running. The shortcut, once again, is Alt+R.
There you have it! A detailed guide to not only achieve 900p resolution on your ROG Ally but also to further improve your gaming visuals with AMD's RIS and RSR features.