In August 2022, Valve, the company behind the Steam gaming platform, has just released a Steam Deck Booklet to introduce themselves, Steam, and Steam Deck to new markets in Asia. The booklet provides some fun details about all three topics, and it's clear that Valve is hoping to make a big splash in the region.
The booklet provides in-depth information about the company's history and how they approach product development and customer service. It also gives an overview of Steam- how it started and where it is now.
The booklet tells the story of Steam Deck's development, from design to production. It also includes information about Valve's partnership with Komodo to expand its reach into new regions.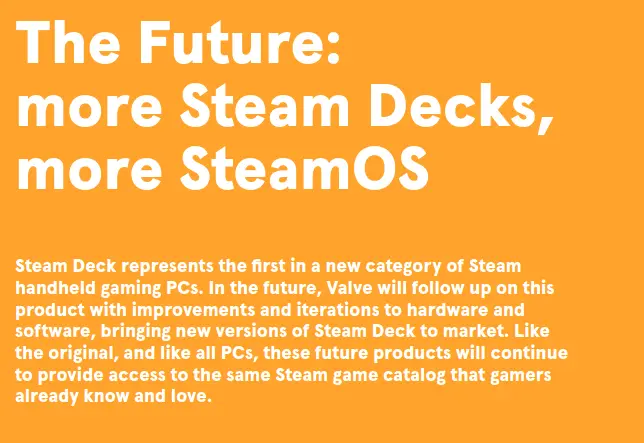 On the last page of the booklet, we can read "In the future, Valve will follow up on this product with improvements and iterations to hardware and software, bringing new versions of Steam Deck to market." statement. So we can be sure that a Steam Deck 2 will be coming.
When it comes to the Steam Deck 2, we can expect that Valve will continue to improve upon the hardware and software with each new iteration. This means that we can expect better and more polished products with each new release.
As of right now, there is no word on when a Steam Deck 2 will be released. However, given the popularity of the first handheld and how new PC's hardware comes out every year, it seems likely that a sequel will eventually be available soon.