The Anbernic Win600 is the first handheld gaming pc powered by Windows made by Anbernic. Anbernic is a manufacturer of handhelds that run on Android or Linux.

Win600 is powered by an x86 processor and comes with a lot of features that make it a great choice for people who want to play games on the go. Let's take a closer look at the specs of this device.
Anbernic Win600 Specs
CPU:

3020e : AMD Athlon Silver 3020e, 2-cores / 2-threads, up to 2.6 GHz
3050e : AMD Athlon Silver 3050e, 2-cores / 4-threads, up to 2.8 GHz

Graphics: AMD Radeon Vega 3, up to 1GHz
RAM: 8GB or 16GB, DDR4-2400, Single-channel, user upgradeable
Display: 5.94 inches, 1280 x 720 pixels, IPS LCD, dimension of 236 x 103 x 22mm
Storage: 128GB (3020e) / 256GB or 1TB (3050e), PCIe 3.0, M.2 2242, SATA 3.0, user upgradeable
Battery: 39 Wh, charging 45W
Ports: 1 x USB Type-C, 1 x USB 3.0 Type-A, 1 x 3.5mm audio
Audio: Stereo speaker, 3.5mm audio
Weight: 490 grams
OS: Windows 10 Home (pre-installed), Steam OS (supported)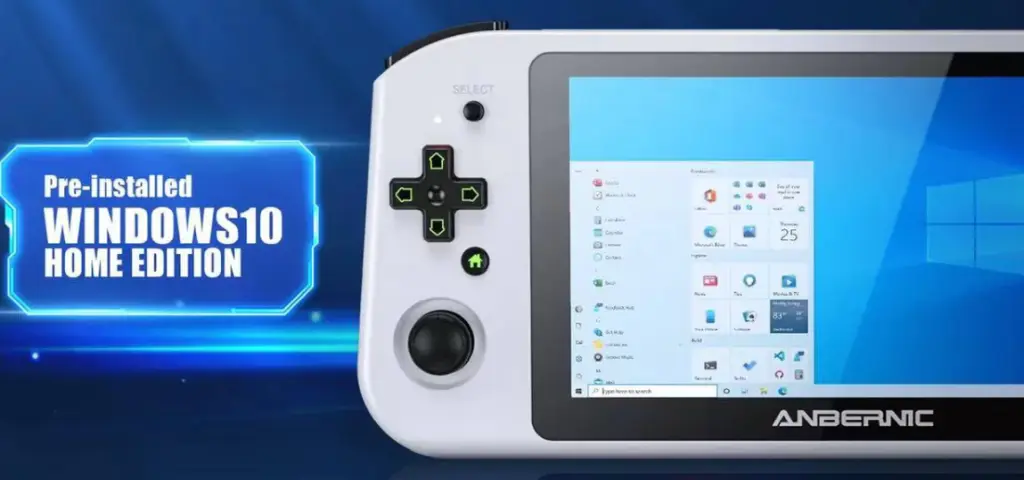 There are 2 models which are 3020e and 3050e. Their differences are in the chip and storage.
The Anbernic Win600 (3020e) model is powered by an AMD Athlon Silver 3020e processor with 2 cores and 2 threads and can clock up to 2.6 GHz. While the Win600 (3050e) model features an AMD Athlon Silver 3050e with 2-cores and 4-threads and can click up to 2.8 GHz.
The 3020e model comes with 128GB of storage. The 3050e one has 2 versions, 256Gb, and 1TB. The device also comes with 8GB or 16GB of RAM.
It has a 5.94-inch OCA full-lamination IPS screen with 10-point touch and a resolution of 1280×720 pixels. The device runs on Windows 10 home edition but also supports steam OS.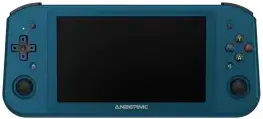 In terms of connectivity, the Anbernic Win600 comes with Wi-Fi 5 and Bluetooth 4.2. It also has a high-quality double horn stereo speaker and a 4500mAh battery that promises up to 5 hours of battery life. The device weighs 0.49 kg and measures 23.6 x 10.3 x 2.2 cm in dimensions.
The small form factor and physical controls make it easy to take the console with you wherever you go. And, the dual vibration motors add an extra level of immersion to your gaming experience. Whether you're playing your favorite retro games or new PC releases, the Anbernic Win600 is a good choice for gaming on the go.