AYA Neo Slide is not a new form factor for a handheld but it brings something unique to the handheld pc market. The AYANEO SLIDE is uniquely built with a sliding screen.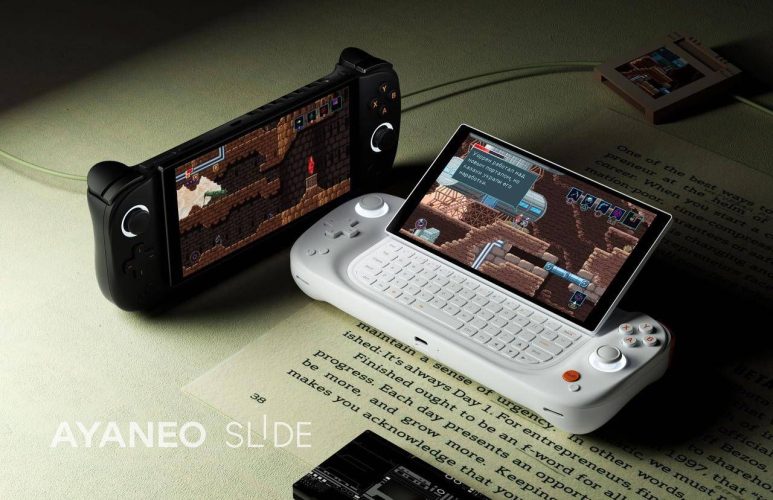 It allows you to move the display upwards to expose a hidden keyboard. This design makes the device look visually pleasing. Plus, you have the convenience of accessing the keyboard whenever you need it.
Aya Neo Slide Specs
There are few details about this handheld yet. Below is some basic info we have known so far:
CPU: AMD Ryzen 7 7840U
GPU: AMD Radeon 780M
Display: 6-inch 1080p IPS LCD screen (368 pixels per inch, up to 400 nits brightness, 85% DCI-P3 color gamut, 120% sRGB color gamut). This screen slides upward to unveil a QWERTY keyboard.
RAM:
Storage: Uses M.2 2280 slot for PCIe 4.0 storage
Input: QWERTY keyboard with RGB backlit keys, plus joysticks and trigger buttons equipped with hall sensors, a 6-axis gyroscope for motion detection, an X-axis motor for rumble effects
Battery: 46.2 Wh
Ports: 2 x full-feature USB4 ports, 1 x a microSD card reader
Wireless:
Audio:
OS:
Dimensions:
Weight: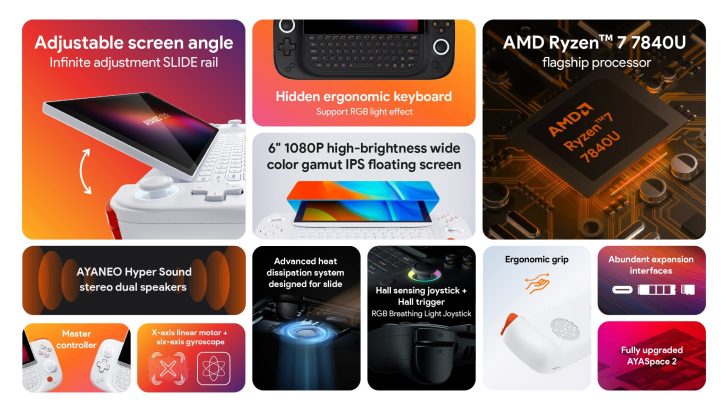 It's jam-packed with cool stuff, starting with a powerhouse AMD Ryzen 7 7840U processor.
The AYA Neo Slide features a 6-inch, 1080p display that slides up to reveal a physical keyboard that supports RGB backlighting. There are 2 angles that the display supports, one is the flat orientation, and the other is a 45-degree angle view.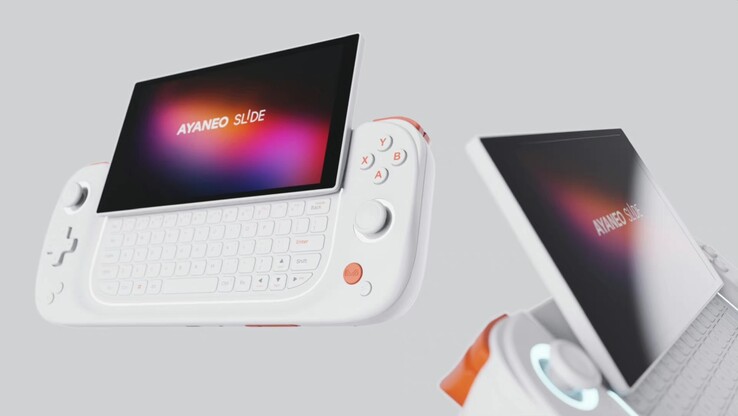 Underneath its sleek exterior, the Neo Slide is equipped with an impressive cooling system. We're talking 3 copper heat tubes and a PC-grade fan to keep things chill. The system also features joysticks and trigger buttons equipped with hall sensors, with RGB lighting jazzing things up beneath the joysticks.