The AYANEO AIR 1S seems to be a highly portable, powerful handheld gaming device powered by AMD Ryzen™ 7 7840U.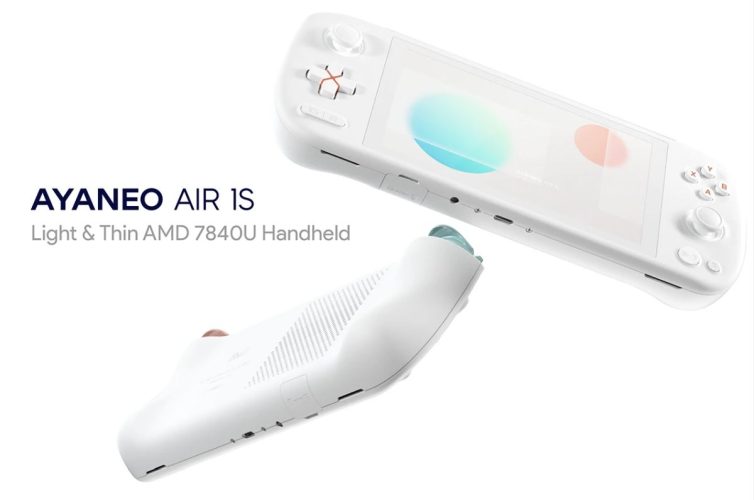 AYANEO AIR 1S Specs
CPU: AMD Ryzen™ 7 7840U ( 8 x Zen 4 CPU cores / 16 threads, 3.3 GHz base / 5.1 GHz boost, 20MB cache, 15 – 25W TDP)
GPU: Radeon 780M (12 x RDNA 3 computer units)
Display: 5.5″, 1920×1080, AMOLED screen, 109% NTSC, 99″ DCI-P3, 100% sRGB, 96%, Adobe RGB color gamut
RAM: LPDDR5x
Storage: M.2 2280 SSD
Input: Master Controller, Hall Joystick & Hall Trigger, X axis linear motor
Battery:
Ports: 2 x USB4 Type-C (full function), 1 x 3.5mm audio, 1 x microSD card reader
Wireless: WiFi 6E, Bluetooth 5.2
Audio:
OS: Windows 11 Home, AYA Space 2.0
Dimensions: 224 x 89.5 x 21.6mm
Weight: 398g/450g
The device is powered by the AMD Ryzen™ 7 7840U, a high-end processor known for its impressive power efficiency and performance, making it well-suited for a handheld gaming device. It should provide plenty of processing power for most modern games and other intensive tasks.
The weight of the device varies between 398g and 450g depending on the model. The lightweight design would make it a comfortable device to use for extended gaming sessions and very portable for travel or commuting.
The device boasts a 5.5″ 1080P AMOLED display. AMOLED screens are known for their superior color accuracy, contrast, and viewing angles compared to traditional LCD screens. At 1080P, the display should provide crisp and clear visuals for games and other media.
AYANEO AIR 1S is equipped with 'HyperAIR Sound' stereo dual speakers, which suggest high-quality audio performance. The quality of audio can significantly enhance the gaming experience, and stereo speakers are a strong selling point for any handheld gaming device.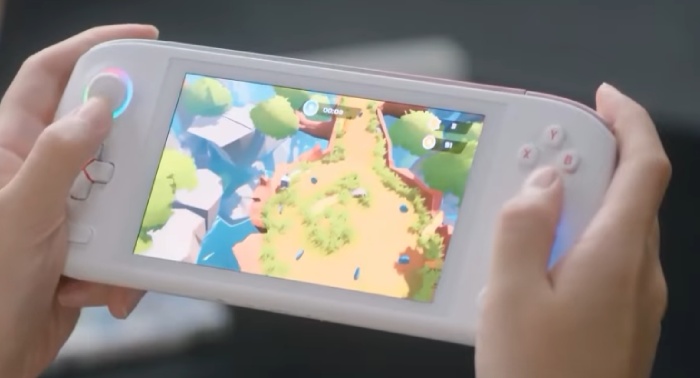 The device incorporates a Master Controller, Hall Joystick & Hall Trigger, and X-axis linear motor. These features suggest an advanced level of control and feedback for the user, providing an immersive and responsive gaming experience.
The device's ultra-cooling system is also worth noting, as effective cooling is vital for maintaining optimal performance in gaming devices. This could help prevent performance throttling during long gaming sessions.
The AYANEO AIR 1S comes in a remarkably slim design, with its thinnest part measuring only 18mm, and 21.6mm for the 7840U Standard Edition. This, along with its lightweight, enhances its portability and ease of use.