Meteorish comes up with the biggest pc gaming handheld so far till 2023. Meteorish TJD T10 is a handheld with a 10.1 inch screen and a unique design.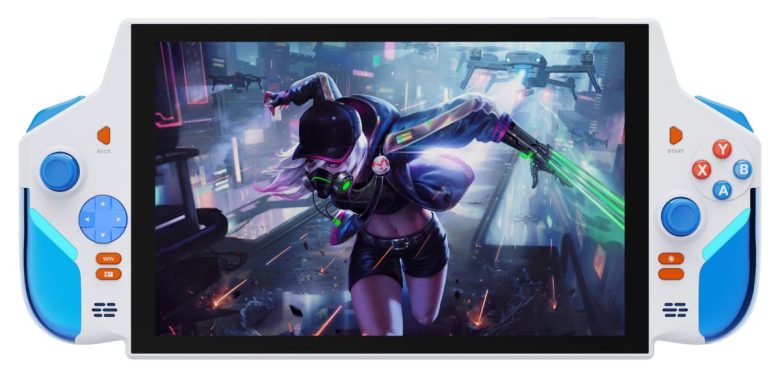 Meteorish TJD T10 Specs
CPU: AMD Ryzen 5 7640U or Ryzen 7 7840U (with up to 35W TDP)
GPU: AMD Radeon 780M
Display: 10.1-inch, 1920 x 1200 pixel IPS LCD display, 323PPI, 500 nits Peak Brightness, 130% s RGB, 90% DCI-P3, 1200:1 Contrast Ratio, 6600K Color Temperature
RAM: 16GB/32GB/64GB LPDDR5x
Storage: 512GB – 4TB M.2 2280 PCIe 4.0
Input: Hall sensing joysticks, Hall trigger shoulder buttons, Dual gyroscopic sensors, Fingerprint sensor in power button
Battery: 60 Wh battery, 100W charging
Ports: 2 x USB4 Type-C / 40 Gbps ports, 1 x USB 3.2 Gen 2 Type-A port, 1 x 3.5mm audio jack, 1 x microSD card reader
Wireless: WiFi 6E & Bluetooth 5.2
Audio: Stereo 2W speakers
OS:
Dimensions: 343 x 155 x 20mm (13.5″ x 6.1″ x 0.8″)
Weight: 890 grams (2 pounds)
The Meteorish TJD T10 promises an immersive gaming experience with its larger-than-life 10.1-inch FHD screen. With a resolution of 1920 x 1200 and a stunning pixel density of 323PPI, every pixel comes to life, bringing an impressive level of detail to your favorite games. The screen also boasts a peak brightness of 500 nits, providing a stunning, vivid display even in brighter conditions.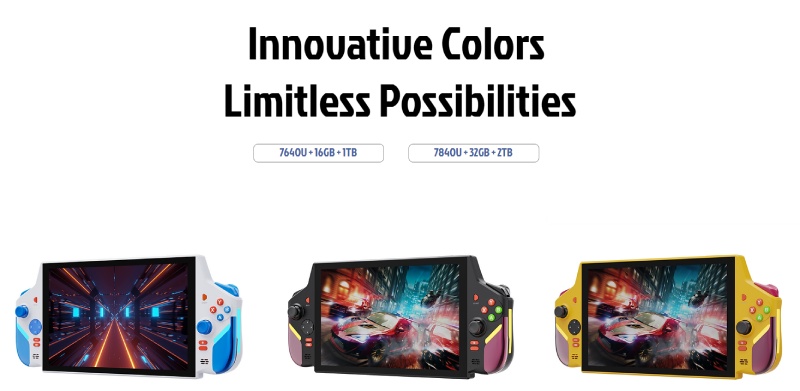 To sweeten the deal, the TJD T10 brings along a color palette that's nothing short of breath-taking, with 130% sRGB and 90% DCI-P3, ensuring that every color pops out in absolute splendor. Its 1200:1 contrast ratio and 6600K color temperature allow for lifelike images with darker blacks and whiter whites.
You can choose between AMD Ryzen 5 7640U or Ryzen 7 7840U processors, designed to optimize your gaming experience without compromising on power efficiency. With up to a whopping 35W TDP, these processors will ensure your games run buttery smooth, no matter how graphically intense they may be.
The Meteorish TJD T10 supports a host of connectivity options including 2 x USB4 Type-C / 40 Gbps ports, 1 x USB 3.2 Gen 2 Type-A port, and even a microSD card reader. And, of course, we can't forget the WiFi 6E & Bluetooth 5.2 compatibility for seamless online gaming and data transfer.
Pricing
As for the price? Well, Meteorish is still toying with numbers. However, they're keen to know what you think the device should cost. Their survey presents price ranges from $599 to $1,099 for the lower end, and a spectrum of $899 to $1,499 for the top-tier.