If you've ever wanted to transfer files and games from your PC to a Steam Deck, there are several ways to do it.
Use FileZilla
There are a few simple steps to follow in order to transfer files to your Steam Deck using an FTP client.
The first thing you need to do is to set a password for Steam OS's default user deck. You can follow this tutorial for a step-by-step guide. Or you can simply type passwd command in he Konsole.
Then you enable SSH service by typing the command sudo systemctl enable sshd.
On your PC, you can download and install FileZilla. After installing the software, open Filezilla on your PC and input the IP address of your Steam Deck in the 'Host' field. The 'Username' field should be set to 'deck', and the 'Password' field should be set to the password you just created. Change the 'Port' number to 22 and press 'Quick Connect' button.

Then you can transfer files from your PC to your Steam Deck via the upload feature.
Use winpinator
Winpinator is an unofficial Windows port of Warpinator, the popular Linux file-sharing tool. It supports the gRPC protocol used by its Linux counterpart, as well as zeroconf/mDNS service discovery.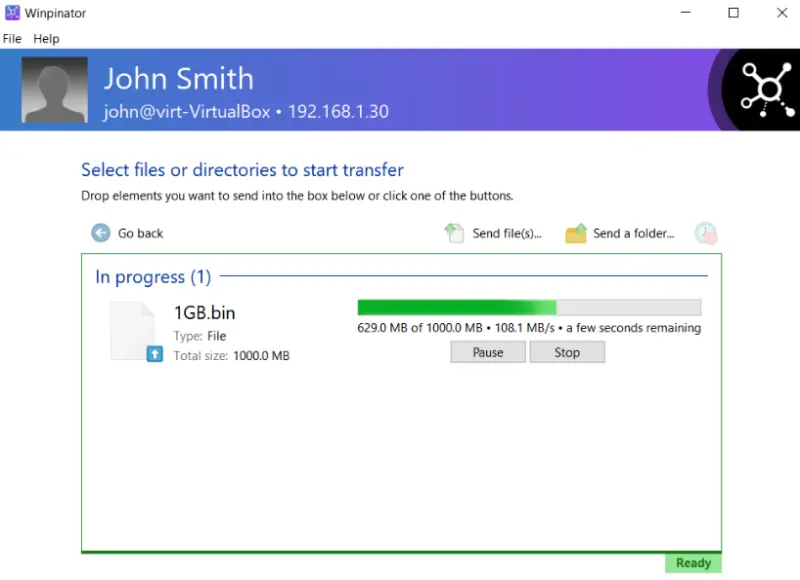 Because Windows has a different filesystem, some Warpinator features have to be emulated in Winpinator. For example, when files are sent from one system to the other, permissions need to be set manually.
Winpinator also integrates well into the Windows ecosystem by supporting drag-and-drop and appearing in the Windows Explorer Send to the context menu.
What you need to do:
Install winpinator on Windows
Install warpinator on Steam Deck
Then both machines are connected. It is a very useful tool for transferring files between Windows and Linux machines.