The Steam Deck desktop mode allows users to modify almost anything on the system. That's why root access is required to use it.
sudo is a command that allows users to run commands as another user, or in this case, the root user. The root user has access to all files and folders on the system, which is why a password is asked whenever you use the sudo command.
The default user of Desktop mode, deck, doesn't have a password by default. That said, if you are planning on making changes to your system, it's a good idea to set a password for your user. That way, you will be prompted with a password before the system carries out your commands.
How to set a password for your Steam Deck user
Switch your Steam Deck to Desktop mode.
Open the Konsole terminal app.
Press Steam + X then type: passwd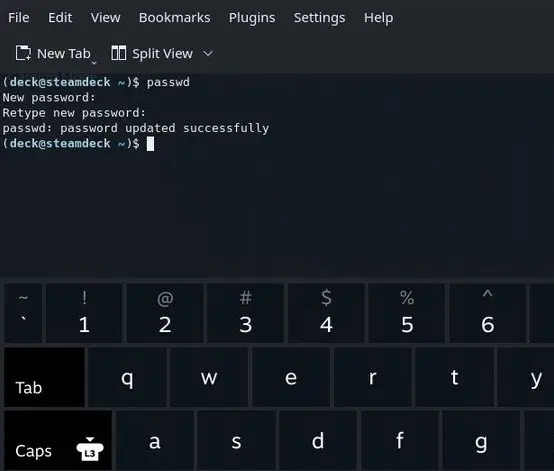 The system will ask you to input a new password. Type in your new pass and confirm!
Whenever you run the sudo command as the deck user, you will be prompted with a password input to execute.