With its powerful hardware and versatile design, the Steam Deck is set to revolutionize the way we play games on the go. However, to truly take advantage of all that the Steam Deck has to offer, you'll need to have the right apps installed. In this article, we'll take a look at some of the must-have apps for the Steam Deck, from game launchers to media players and everything in between.
ProtonUp-Qt is a graphical user interface that allows users to install and manage Proton-GE for Steam and Wine-GE for Lutris with ease. It is based on AUNaseef's ProtonUp but with a modern and intuitive interface built using Python 3 and Qt 6.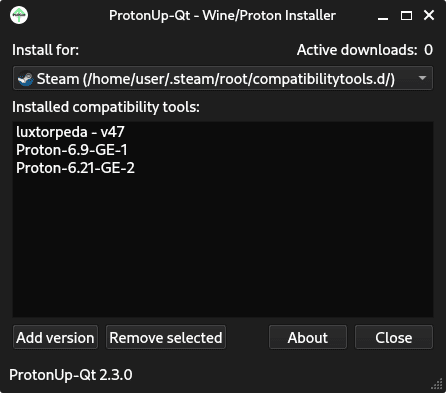 Proton-GE is a modified version of the Proton compatibility tool that comes with Steam. It includes many improvements and features that are not available in the official version, such as support for newer versions of DirectX and Vulkan, as well as better compatibility with certain games.
Wine-GE is a modified version of the Wine compatibility layer that is used by Lutris. It also includes many improvements and features that are not available in the official version, such as support for newer versions of DirectX and Vulkan, and better compatibility with certain games.
With ProtonUp-Qt, users can easily install and manage these modified versions of Proton and Wine-GE. The interface is simple and straightforward, with options to install and uninstall the software, as well as to choose which version of the software to use with each game.
App/Game Launchers
Bottles is a free and open-source software that provides a seamless way for Linux users to manage and run Windows applications on their systems. It achieves this by creating virtual environments that allow you to easily install and run Windows apps without any compatibility issues.
The app allows Steam Deck to work with a wide range of Windows games, making it an excellent choice for Steam Deck users who want to expand the range of titles they can play on their devices. It is pre-configured to work with a large set of Windows games, so you can be sure that your favorite games will work flawlessly on your Steam Deck.
Bottles also enable you to run virtual environments on your Steam Deck, which means that you can play games from other sources and runners, such as the EA Launcher, Epic Games Store, and more. This gives you a lot of flexibility when it comes to choosing which games you want to play on your device.
In addition to its gaming capabilities, Bottles is also a versatile tool for running other Windows applications on Linux. It provides a simple and intuitive interface for creating and managing virtual environments and supports a wide range of Windows software.
Heroic Launcher is an open-source launcher that you can use to play GOG and Epic games on different devices like Linux, Windows, macOS, and SteamDeck. It offers a range of features that make it a powerful and flexible choice for gamers looking to play their favorite games on different platforms.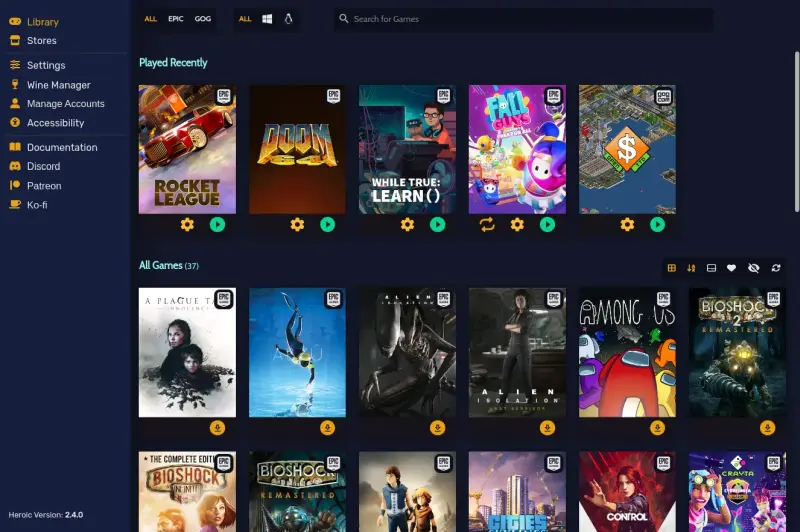 You can log in with your existing GOG or Epic Games account, so you don't have to start from scratch. Once you're logged in, you can use the launcher to install, uninstall, update, repair, and move your games around as needed.
You can import games you already have installed, so you can keep all your games in one place. You can even play Epic games online with AntiCheat support on Linux and macOS (depending on the game).
If you're a Linux user, Heroic Launcher has some extra features that you might find useful. For example, you can search for games on ProtonDB to check compatibility information, sync installed games with an existing Epic Games Store installation, and sync saves with the cloud.
Heroic Launcher also allows you to play games using Wine or Proton on Linux, or Crossover on macOS. You can download custom Wine and Proton versions, and even access the Epic and GOG stores directly from within the launcher.
Other features of Heroic Launcher include custom theming support, a download queue, and the ability to add games and applications outside of GOG and Epic Games. All in all, Heroic Launcher is a great choice for gamers who want to play their favorite games on different platforms.
Lutris is a free and open-source game launcher for Linux, macOS, and Windows. It aims to be a unified platform for managing video game libraries and making it easy to install, configure, and run games on Linux. Lutris provides a user-friendly interface that allows users to search for and install games from a wide range of sources, including Steam, GOG, Humble Bundle, and more.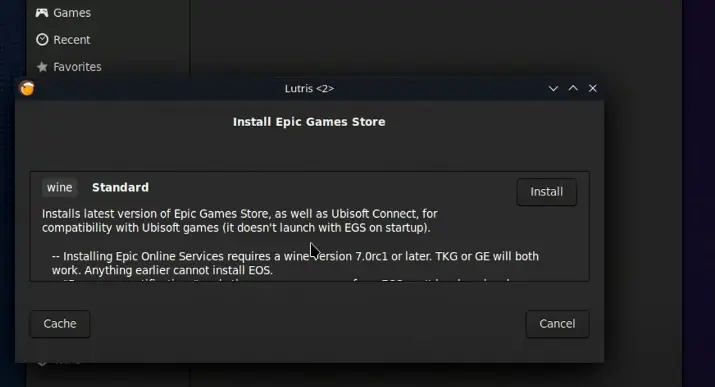 Lutris can automatically install and configure compatibility layers and emulators for different platforms, making it possible to play games that were originally released on other systems. For example, you can use Lutris to play Windows games on Linux by installing Wine or play console games on your PC using emulators like RetroArch.
Lutris also provides a range of features for customizing your gaming experience, including controller configuration, graphics settings, and more. And if you're a developer or an advanced user, you can use Lutris to create your own game scripts, which automate the installation and configuration of games and emulators.
Emulators
EmuDeck is a powerful emulator frontend that is specifically designed for use with the Steam Deck. This open-source software provides an intuitive and user-friendly interface that allows users to easily manage and launch their favorite emulator games on the Steam Deck.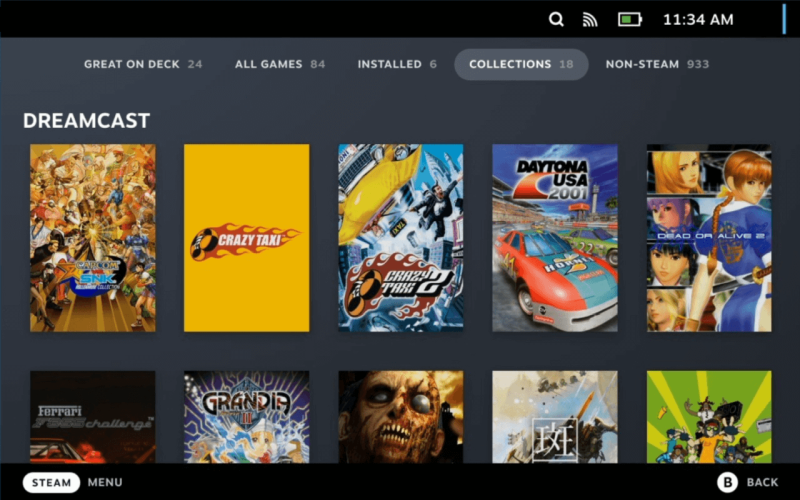 EmuDeck supports a wide range of emulators, including popular options like RetroArch, Dolphin, and PCSX2. It also includes built-in support for a number of popular game controllers, including the Steam Controller, Xbox One controller, and DualShock 4 controller.
It can automatically detect and configure emulators and game controllers, making it extremely easy to set up and use. It also includes a powerful search and filtering system that allows users to quickly find and launch their favorite emulator games.
In addition to its powerful front-end features, EmuDeck also includes a number of advanced options for experienced users. For example, it allows users to customize their emulator settings, configure hotkeys and shortcuts, and adjust video and audio settings for optimal performance.
EmuDeck is more than just a frontend for emulator games – it also includes a number of powerful tools and features that make it a versatile and essential tool for Steam Deck users.
EmuDeck Compressor: It allows you to compress your games and save up to 70% of disk space. This can be especially useful if you have limited storage on your Steam Deck.
DeckyControls: This allows you to consult emulator hotkeys directly in Game Mode. This makes it easy to customize your controls and optimize your gameplay experience.
BIOS Checker: It can validate your BIOS before running emulator games. This ensures that you have the correct BIOS files installed and can avoid any compatibility issues.
Cloud Backup: For those who want to back up their saves, EmuDeck offers a Cloud Backup feature that allows you to easily back up your saves to the cloud. Cross-platform sync is also coming soon, which will allow you to sync your saves between different devices.
SteamDeckGyroDSU: It enables the Steam Deck gyroscope for 3DS, Nintendo Switch, Wii, and Wii U games. This can be especially useful for games that rely on motion controls.
RetroDECK is an easy-to-use retro gaming environment for the Steam Deck that can be accessed with just one click from the Discover app. It is powered by ES-DE and provides a beginner-friendly experience for playing your favorite retro games.
With RetroDECK, you don't need to worry about any configuration – just launch and play! It also features instant pickup, allowing you to continue where you left off even after closing the game. Additionally, the rewind feature lets you go back in time to retry without losing progress or lives (currently available in beta).
For those who like to use cheats, RetroDECK supports cheat codes. And for online gaming enthusiasts, RetroArch's Netplay feature will be available soon, allowing you to play with friends online.
RetroDECK also pulls metadata from your library to create a visually pleasing user experience. Cloud saves will be available in the future, allowing you to backup your progress and sync it across multiple devices. And if you're into retro achievements, RetroDECK tracks your progress and rewards you for going the extra mile.
Utilities
Decky Loader is a homebrew plugin launcher for Steam Deck that provides users with the ability to customize their devices. With Decky Loader, you can change the look of your menus, adjust the screen, and change lots of other settings.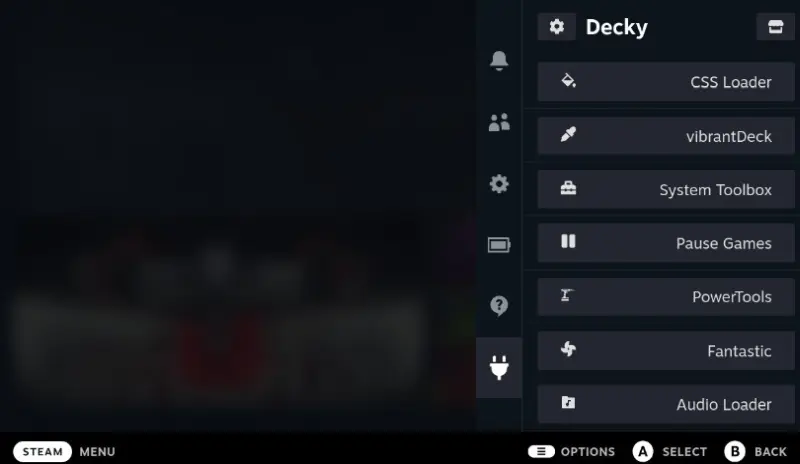 Decky Loader can cleanly inject and load multiple plugins, ensuring that there are no conflicts between them. It also stays installed between system updates and reboots, so you don't have to worry about losing your customizations.
Decky Loader also allows two-way communication between plugins and the loader, which means that plugins can interact with each other and with the system itself. It supports Python functions run from TypeScript React, which opens up a lot of possibilities for customization.
Another cool thing about Decky Loader is that plugins can access external resources like APIs or web data without any restrictions. So, if you have a plugin that needs to use data from the web, you can do it easily.
Protontricks is a wrapper that allows Steam Play/Proton users to easily run Winetricks commands for their games. Winetricks is a collection of utilities that allows Wine (the compatibility layer that Proton is built upon) to install and configure a variety of libraries, tools, and applications that are needed to run certain Windows software on Linux.
Protontricks acts as a wrapper script for Winetricks, making it easy to use and accessible to all Steam Play/Proton users. With Protontricks, users can run Winetricks commands for their Proton-enabled games, as well as launch external Windows executables.
One of the main benefits of Protontricks is that it allows users to install closed-source runtime libraries or applications that are not included with Proton. This can be extremely useful for games that require specific dependencies or configurations to run properly.
Flatseal is a utility designed to manage permissions for Flatpak applications. With Flatseal, users can easily review and modify the permissions for their Flatpak applications, including allowing access to external devices such as SD cards.
To use Flatseal, simply launch the application, select the desired Flatpak application, and modify its permissions as needed. After making changes, it is recommended to restart the application to ensure that the changes take effect. If any issues arise during the process, Flatseal also includes a reset button to quickly undo any changes and restore the application's original permissions.
Discord is a popular communication platform for gamers. With the Steam Deck's built-in microphone and speakers, it's a great way to stay connected with friends while gaming.
Distrobox is software that enables people to use any version of Linux in their terminal. It works with all kinds of software and users can pick whichever Linux distribution they want.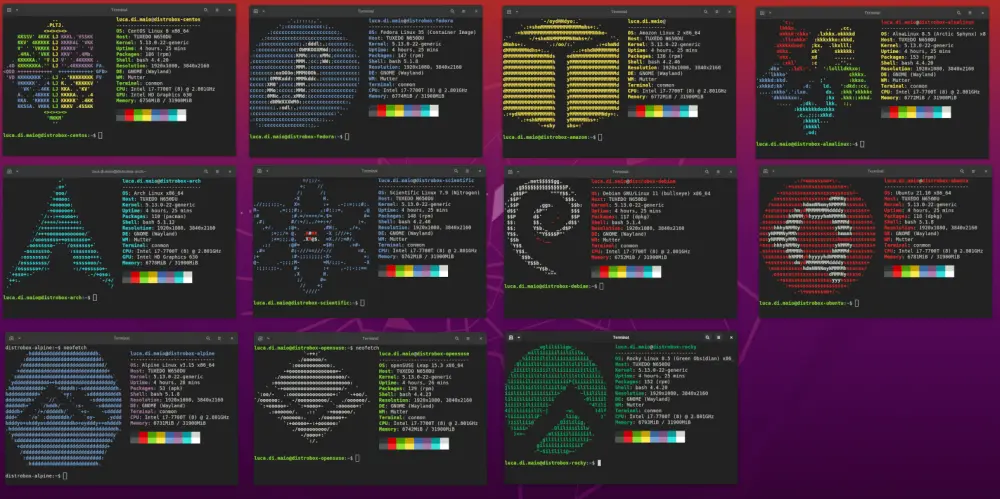 Distrobox creates a "container" using podman or docker, which is tightly linked to the main system. This means users can share their HOME directory, external storage, USB devices, graphical apps (X11/Wayland), and audio with the container.
With Distrobox, users can switch between different distributions without worrying about losing their data or having compatibility issues.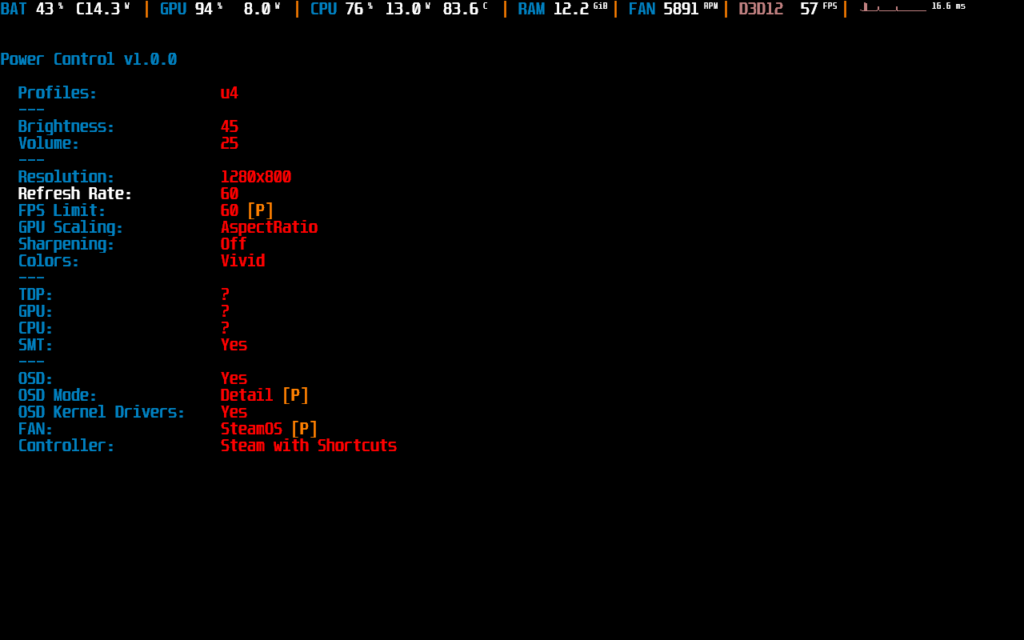 Steam Deck Tools is a suite designed specifically for the Steam Deck running Windows. It's got some cool features to help you get the most out of your gaming experience.
Fan Control: Want to manage your Steam Deck's fan while using Windows? This feature lets you do just that. It's all about keeping your system cool.
Performance Overlay: Curious about how well your game is running? This tool shows you the frames per second (FPS) and other performance stats right on your screen.
Power Control: Here's where you can tweak things like thermal design power (TDP) or the screen's refresh rate. It's about getting your system's power use just right for your gaming needs.
Steam Controller Compatibility: If you're using Game Pass, this feature ensures that your Steam Deck will work perfectly with it.
Additional stuff worth noting:
Controller Shortcuts: These are your go-to shortcuts when you're using the Steam Controller.
Development: Interested in putting your touch on this project? Here's how to compile it and get started.
Risks: Be aware; this project involves some kernel manipulation. While it's super cool, it might lead to a system that's not quite as stable as you'd like.
Privacy: Heads up, the project can connect to a remote server to look for updates or log errors. But don't worry; it's all in the name of improving your experience.
Troubleshooting: Got a problem? There's a section dedicated to helping you out if things aren't running smoothly.