The Decky Loader project is a Python-based tool that enables you to add plugins to your Steam Deck. With this tool, you can personalize your menus, adjust system sounds, and tweak various system settings.
Decky Loader boasts several features, including clean plugin injection and loading, the ability to stay installed through system updates and reboots, and two-way communication between plugins and the loader. It supports Python functions that run from TypeScript React and allows plugins to make fetch calls that bypass CORS entirely.
Once installed, you can easily access these plugins through the quick access menu's plugins tab.
Install Deckly Loader
Here is how to install the Decky Loader plugin: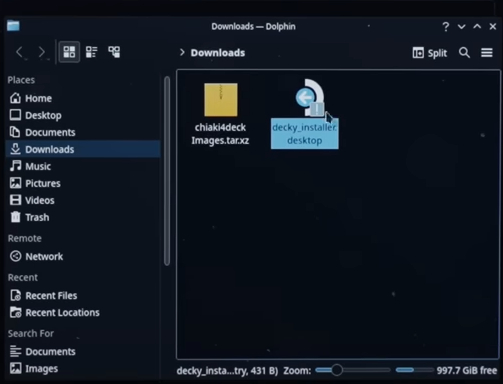 Switch to Desktop Mode (Steam + Power)
Open https://github.com/SteamDeckHomebrew/decky-loader on your favorite web browser.
Download the installer file. If you are using Firefox, the file's name is decky_installer.desktop.download. You must change it to decky_installer.desktop before running it.
Click on the downloaded file to install it.
You can type your admin password or allow the plugin to temporarily set the admin password to Decky!, which will be removed after the installation.
If you are more familiar with the Konsole, you can just type the following command to start installing the plugin:
https://github.com/SteamDeckHomebrew/decky-installer/releases/latest/download/install_release.sh | sh
Best Deckly Loader Plugins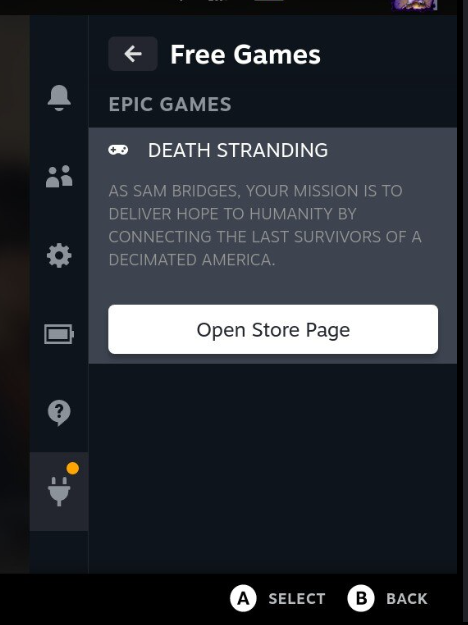 FreeGames is a useful plugin that helps you keep track of free games available on the Epic Games Store and other stores in the future. With this plugin, you'll receive daily reminder notifications about the free game of the day, so you never miss out on a great deal.
DeckSettings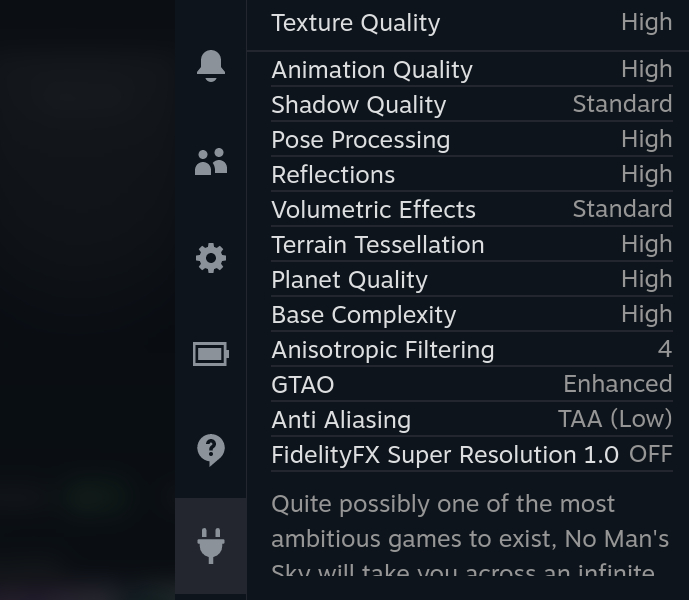 DeckSettings is a useful plugin for Steam Deck gamers who want to optimize their gaming experience. Previously known as ShareDeck-y, it lets you browse recommended settings for games from ShareDeck and SteamDeckHQ. This comprehensive tool allows you to view recommended settings and receive notifications when you open a game that has reported settings.
At present, DeckSettings offers support for browsing reports for any Steam games in your Steam Library. However, the developers have planned several exciting features to enhance the functionality of this plugin.
DeckSettings can auto-detect current settings when submitting a report from the plugin. This feature saves you time and effort as you do not have to manually adjust your settings.
Power Tools takes advantage of the unique hardware capabilities of the Steam Deck, allowing you to tap into the additional processing power provided by odd-numbered CPUs. By enabling SMT on these CPUs, the plugin effectively increases the overall performance of your device. This means smoother gameplay, improved frame rates, and reduced latency, making your gaming sessions more enjoyable than ever before.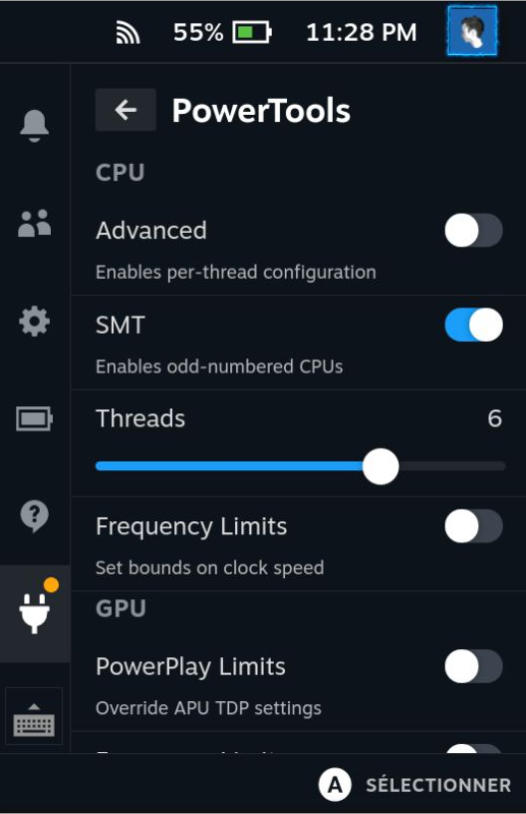 Power Tools gives you full control over your device's battery behavior. You can customize power settings to strike the perfect balance between performance and battery life. Whether you prefer extended playtime for long gaming sessions or prioritize maximum performance for demanding titles, Power Tools has you covered.
The plugin enables the playability of retro games and several games that were previously listed as unplayable on the Steam Deck library. By harnessing the additional processing power provided by odd-numbered CPUs, Power Tools helps overcome compatibility limitations and opens up a world of gaming possibilities. 
The CSS Loader is a useful plugin available on Decky Loader that enables users to easily install personalized themes. This loader is designed to dynamically load CSS files from storage and reload them alongside Steam UI.
To use this feature, the loader scans all folders located in /home/deck/homebrew/themes. Within each folder, it reads a theme.json file that contains instructions on how the CSS should be injected. This allows users to customize the look and feel of their Steam UI with ease.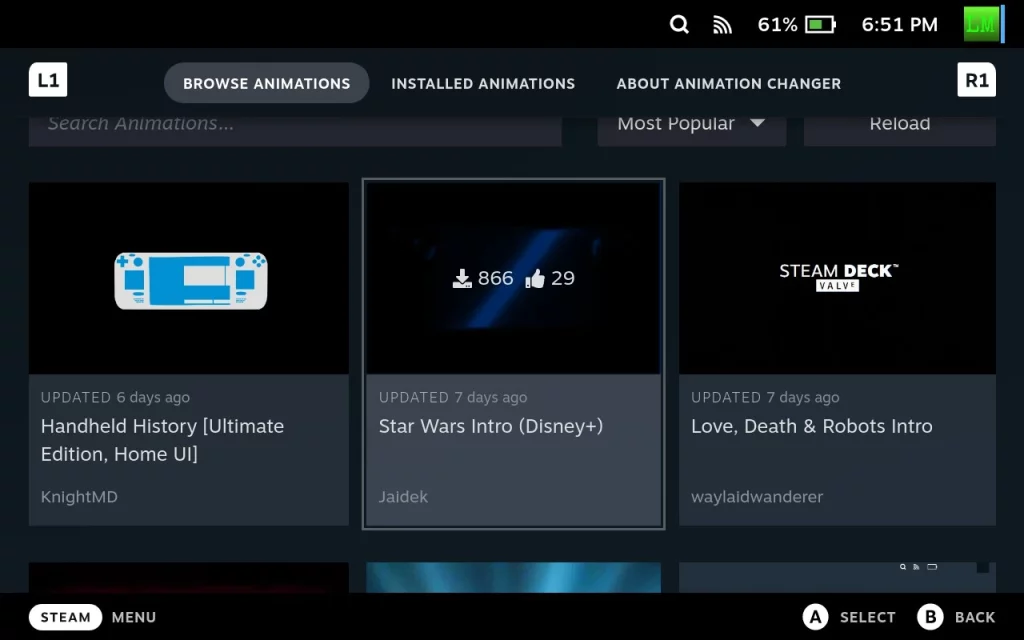 Animation Changer is a user-friendly Steam Deck Homebrew plugin that simplifies the process of customizing boot and suspends animations. With this plugin, you can easily introduce your Steam Deck with an opening boot video that looks and sounds like the Nintendo 3DS, the PS2, or any gaming-themed opening.
To use the Animation Changer, simply access the plugin's animations browser to browse and install animations from SteamDeckRepo. At the moment, only boot animations are available automatically. You can then switch between animations or enable randomization on boot from the quick access menu.
To ensure your custom animation takes effect, make sure to set the Startup Movie to deck_startup.web in the Settings Customization tab. With the Animation Changer, you can bring some personality and creativity to your Steam Deck's boot and suspend animations.
ProtonDB Badges is a Decky Loader plugin to showcase your game's ratings! With this plugin, you can easily display tappable ProtonDB badges on your game pages.
Wondering how it works? It's simple! The plugin fetches ProtonDB ratings from the ProtonDB API and overlays a tappable badge on your game page. When users tap on the badge, they will be directed to the ProtonDB page for the game, where they can see detailed ratings and reviews.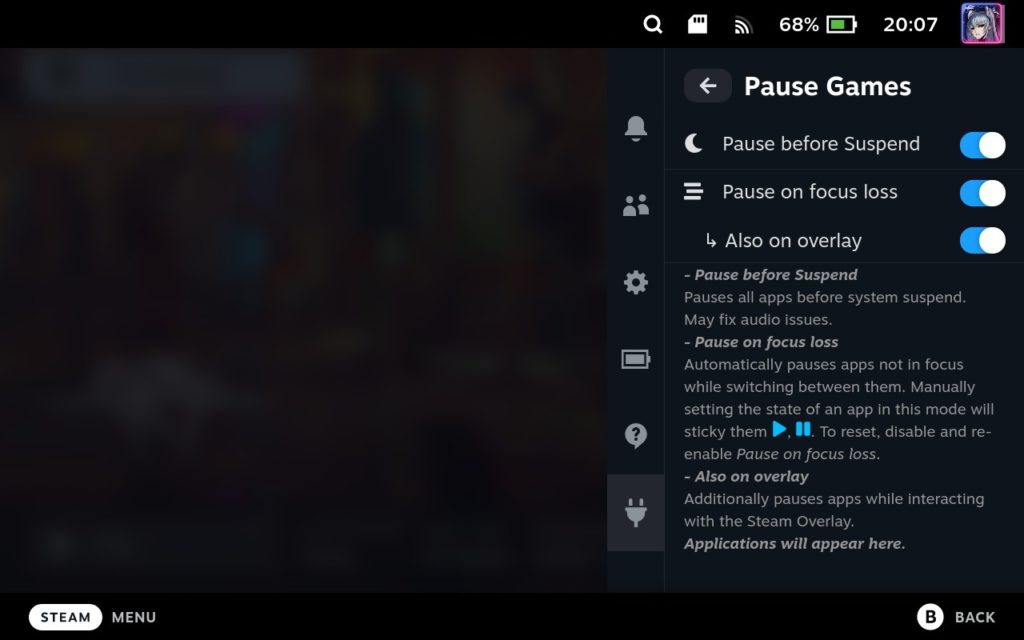 The Pause Games plugin is a must-have plugin for the Decky Plugin Loader on Steam Deck. It allows you to pause and resume games that don't have a built-in pause feature. This plugin is especially helpful when you need to temporarily stop a game to redirect your computer's processing power to another task without having to close the game completely.
Shotty is a plugin that can help you organize your Steam Deck screenshots in an easy and automated way.
With Shotty, you can use the "Aggregate" button to gather all the screenshots on your Steam Deck into a local folder located at ~/Pictures/Screenshots. Additionally, this plugin includes a background service that works to copy any new screenshots immediately after you take them.
It's important to note that when Shotty copies a screenshot, it creates a hardlink, which allows the file to function normally without taking up any extra space on your hard drive.
vibrantDeck is a plugin for Decky Loader that helps you adjust the saturation and vibrancy of your Steam Deck's screen. With this tool, you can make your games look more colorful and vivid. It's easy to use and can enhance your gaming experience.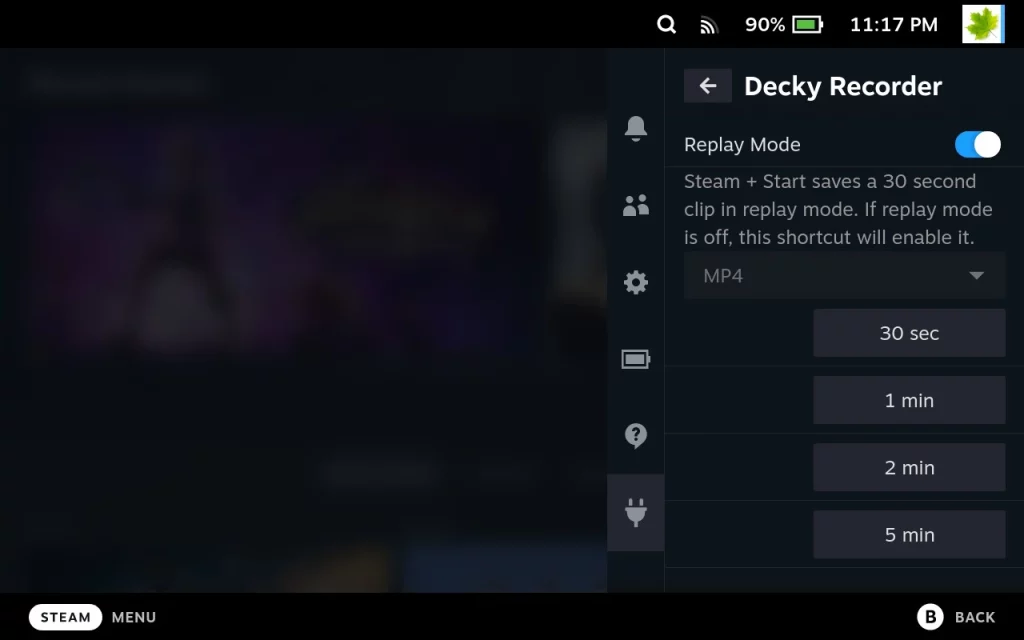 The Decky Recorder is a plugin created by marissa999. This plugin works with the Decky Loader Plugin Manager. Recently, a new update was released for this plugin. Now, it has a new feature that allows users to clip the last 30 seconds of gameplay with just one click.
To use this feature, you need to enable "Replay Mode". Once this is enabled, you can press the Steam button and Y button together to record the past 30 seconds of whatever was on your screen. You can also manually select longer clips to record, but the hotkey only triggers the 30-second clip. This feature makes it easier for gamers to capture important moments during gameplay without having to record the entire session.