Many gamers frequently ask how they can utilize their Steam Deck as a full-fledged PC. While this may seem difficult, it is quite simple with the right tools. With a few key components, your Steam Deck can easily become a Linux powerhouse that can handle any task you throw its way. 
What You Need to Turn a Steam Deck into a PC
A docking station
A docking station helps to output steam from a computer to a monitor. It usually includes ports for an HDMI cable, a USB-C port, and a power adapter. This can be convenient if you want to play a computer game on a larger screen or if you want to use your computer as a media center.
It can be a useful addition to your computer setup, whether you are using it for gaming or for other purposes.
Recommended: JSAUX's Docking Station
JSAUX's Docking Station comes with an HDMI 4K@60Hz output, an RJ45/Ethernet input, and a USB-C port for charging. It also has dual USB-A 2.0 ports, letting you explore a new way to play with the Steam Deck.
The 4K@60Hz HDMI 2.0 output provides a sharper and smoother visual experience when you connect an external 4K monitor. And the USB-C port can provide up to full-speed charging for your devices.
Distrobox
Distrobox is a nifty little tool that allows you to use just about any other Linux distribution within your terminal. You can also access full GUI apps and now it supports the Steam Deck with SteamOS too.
It gives you a container system to install any Linux distributions like Ubuntu or CentOS. So, for example, you can install something like Ubuntu without having to mess with the root filesystem of Steam Deck's Steam OS. This is extremely useful for accessing all of the features and benefits that Ubuntu has to offer.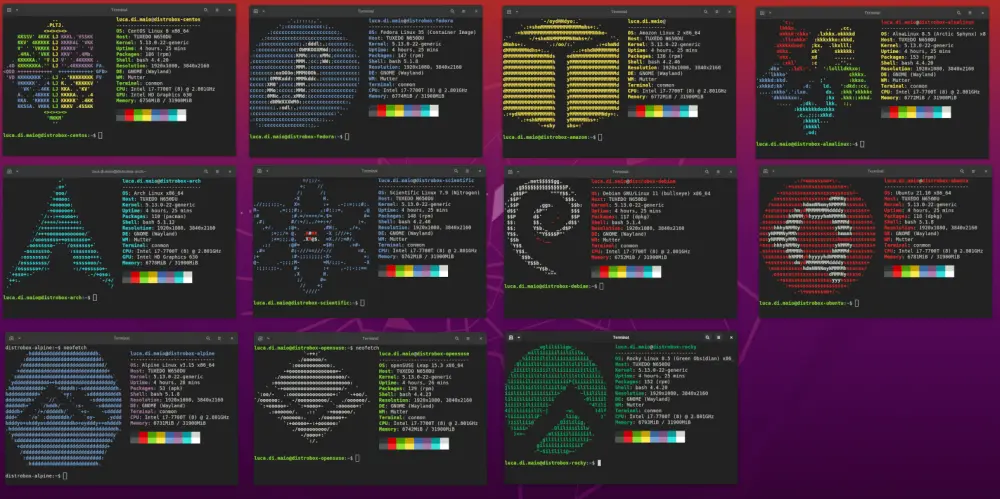 The beauty of this system is that you can have multiple distributions installed at once and switch between them easily. Plus, if you're someone who likes to tinker with different settings and configurations, Distrobox makes it easy to do so without having to worry about breaking your system.
After picking a distribution, you can start installing familiar software for work and entertainment like on your PC.
An external monitor
An external monitor can help make your Steam Deck like a desktop PC. By connecting your computer to an external monitor, you can play all your favorite Steam games or use desktop software on the big screen.
The best part is that you only need a USB-C hub or a docking station. With an external monitor, you can enjoy the productivity of a desktop.
A Bluetooth keyboard and mouse
As any PC gamer knows, having a Bluetooth keyboard and mouse is essential for controlling the UI on Steam Deck. This way, you can have a more traditional computing experience without being tethered to your controller.
The best part is that since they connect over Bluetooth, the USB-C port on Steam Deck will be free for other use or charging. So if you're looking for a way to get the most out of your Steam Deck gaming experience, make sure to pick up a good Bluetooth keyboard and mouse.
Conclusion
With these simple steps, you can turn your Steam Deck into a full-fledged PC. By adding a docking station, Distrobox, a monitor, and a Bluetooth keyboard and mouse, you'll be able to use your Steam Deck for any task you need it for. Whether you're looking to play games on a larger screen or want to use it as a media center, these tools will help you get the most out of your Steam Deck.