Steam Deck is a portable console for playing PC games on the go with ease. However, it comes at a cost of removing some features that appear on a PC. That's why the Steam Deck comes with a Desktop Mode. In this blog post, we'll discuss what Desktop Mode is and show you how to use the desktop mode on the Steam Deck.
What is Steam Deck Desktop Mode?
The Steam Deck comes with two different modes – the gaming mode and the desktop mode. The gaming mode is designed for an easy mobile experience, but it doesn't have all the customizations and settings like on a PC. That's where the desktop mode comes in.
The Desktop Mode turns the Steam Deck into a Linux desktop that supports a mouse and keyboard and expands your options significantly.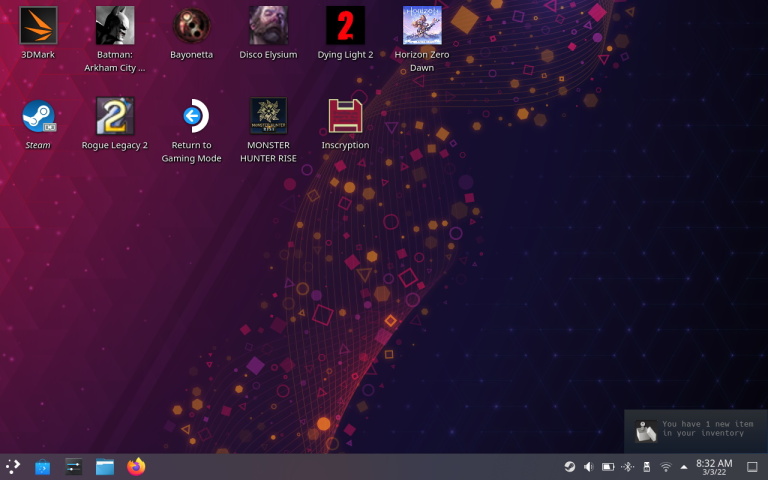 Desktop Mode on the Steam Deck is great for more than just playing games. You can also install and use applications, browse the web, play old games on emulators, and do other things like on a normal PC.
You'll be able to connect your Steam Deck to a monitor by plugging in a USB-C hub and an HDMI cable. That sounds like Nintendo Switch's docking mode, right?
If you've used Linux in the past, you can also use the Terminal to execute Linux commands.
How to enable Desktop Mode on Steam Deck
This is a simple process. You need to make sure your Deck has already been booted before switching to Desktop Mode.

You need to hold down the power button for several seconds until a menu appears.
Then find the Desktop Mode option and select it.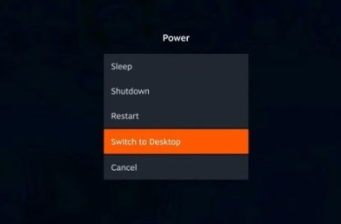 Your Deck will now boot into Desktop Mode.
To get back to Steam Deck UI you can click a link to 'Return to Gaming Mode' that resides on the desktop.
Common Questions about Desktop Mode
Can I use the desktop without a keyboard and mouse?
The good news is that, in most cases, you can still use your desktop without a keyboard or mouse. If you have a trackpad, you can use it as a mouse – right-clicking the trackpad is the equivalent of a primary click, while left-clicking is the equivalent of a secondary click. Additionally, Steam has an on-screen keyboard that can be accessed by pressing STEAM + X.
Do the Steam Deck controls work in Desktop mode?
The answer is yes! Games and applications deployed in SteamOS desktop mode have access to the inputs on Steam Deck if you are running the Steam app.
Can I run apps I install on the desktop in Deck mode?
Yes, you can. Any app that is installed via "add a Non-Steam game" in the Steam client will show up in the Deck UI library under the "non-steam" tab.