The Loki Mini and Mini Pro are 2 budget-friendly handhelds from AYN that comes packed with features with prices in the $260 to $389 range. They feature a 6-inch, 1920 x 1080 pixel display like any other AYN handheld. The display is surrounded by game controllers, making it easy to play games.
They are available in two different chipset versions, one with an Intel processor and one with an AMD processor.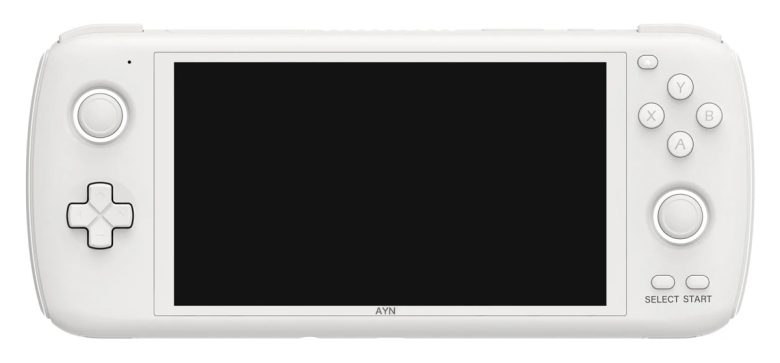 There are six options for the Loki Mini series based on the chip, RAM, and storage.
Loki Mini with AMD Mendocino / 8GB RAM / 128GB SSD / 26.5 Wh battery for $260
Loki Mini Pro with Pentium 8505 / 8GB RAM / 128GB SSD / 40.5 Wh battery for $279
Loki Mini Pro with Pentium 8505 / 16GB RAM / 128GB SSD / 40.5 Wh battery for $319
Loki Mini Pro with AMD Mendocino / 8GB RAM / 128GB SSD / 40.5 Wh battery for $299
Loki Mini Pro with Core i3-1215U / 8GB RAM / 128GB SSD / 46.2 Wh battery for $349
Loki Mini Pro with Core i3-1215U / 16GB RAM / 128GB SSD / 46.2 Wh battery for $389
Loki Mini Specs
CPU: AMD Mendocino (Zen 2)
Graphics: AMD RDNA 2
RAM: 8GB, LPDDR4x-4266 (Intel) or LPDDR5-6400 (AMD)
Storage: 128GB, M.2 2230 PCIe NVMe SSD, microSD card reader
Wireless: WiFi 6E, Bluetooth 5.2
Battery: 26.5 Wh
Ports: USB 4.0 (Intel) or USB 3.2 (AMD), 3.5mm audio, microSD card reader
Controllers: Full controller with Xbox-style layout, Hall Sensor Analog Triggers, Gyroscope, Rumble support
Colors: transparent black (AMD), white (Intel)
Price: $260
Loki Mini Pro Specs
CPU: Intel Pentium 8505 (Alder Lake U w/5 cores, 6 threads) or Intel Core i3-1215U (Alder Lake U (6 cores, 8 threads) or AMD Mendocino (Zen 2)
Graphics: 12th-gen Intel UHD @ 1.1 GHz w/48 eu (7305 / 8505) or 12th-gen Intel UHD @ 1.1 GHz w/64eu (1215) or AMD RDNA 2
RAM: 8GB, LPDDR4x-4266 (Intel) or LPDDR5-6400 (AMD)
Storage: 128GB, M.2 2230 PCIe NVMe SSD, microSD card reader
Wireless: WiFi 6E, Bluetooth 5.2
Battery: 40.5 Wh (Pentium 8505), 46.2 Wh battery (Core i3-1215U)
Ports: USB 4.0 (Intel) or USB 3.2 (AMD), 3.5mm audio, microSD card reader
Controllers: Full controller with Xbox-style layout, Hall Sensor Analog Triggers, Gyroscope, Rumble support
Colors: black, white
Price: $279 (Intel), $299 (AMD)