The ONEXPLAYER 2 Pro gaming handheld has been announced, featuring the powerful AMD Ryzen 7 7840U APU.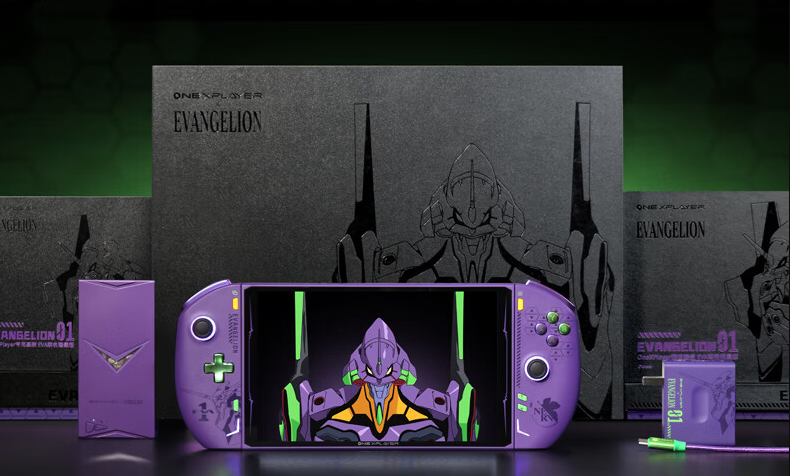 ONEXPLAYER 2 Pro Eva Edition Specs
CPU: AMD Ryzen 7 7840U, "Zen 4", 8 cores / 16 threads, Base clock 3.3GHz, Boost clock up to 5.1 GHz
GPU: AMD Radeon 780M, RDNA3 12 CUs @ 2700 MHz, Up to 3.0 GHz
Display: 8.4″ 2560×1600 IPS, 60 Hz
RAM: 32 GB LPDDR5X @ 7500 MT/s
Storage: 1TB/2TB
Input: Detachable controller
Battery: 65.5Wh, 100W GaN fast charger
Ports:  1 x 40 Gbps USB4 port, 1 x USB 3.1 Type-C, 1 x USB 3.0 Type-A port, 1 x 3.5mm audio jack, and 1 x microSD card reader.
Wireless: WiFi 6E and Bluetooth 5.2
Audio:
OS: Windows 11
Dimensions:
Weight:
The heart of the ONEXPLAYER 2 Pro Eva Edition is the AMD Ryzen 7 7840U. This CPU, based on AMD's next-gen Zen 4 architecture, houses an impressive 8 cores and 16 threads. This beauty of a chip has a base clock of 3.3GHz, but don't let that fool you. With the ability to boost all the way up to a thundering 5.1GHz, the Ryzen 7 7840U doesn't just walk the walk, it talks the talk.
The Ryzen 7 7840U processor is quite similar to the Ryzen Z1 Extreme APU that can be found in the Asus ROG Ally. This similarity positions the ONEXPLAYER 2 as a strong contender in the handheld market.
What does this all mean? Well, in essence, it's power. Raw, unrestrained power. Whether you're gaming, multitasking, or getting down to business with some heavy-duty workloads, this CPU ensures you won't be left wanting.
When it comes to the design, the console draws inspiration from the popular Neon Genesis Evangelion anime. It incorporates the distinct purple and green color scheme of the Evangelion Unit-01, which is a recognized symbol of the series.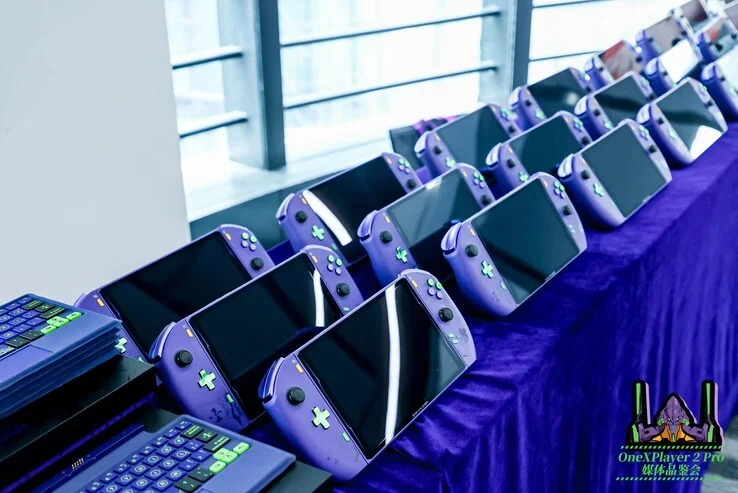 What's under the hood? We're looking at a whopping 32GB of LPDDR5X RAM clocked at 7500 MT/s. In terms of storage, the ONEXPLAYER 2 Pro Eva Edition comes in two varieties: 1TB or 2TB.
Similar to the ONEXPLAYER 2, this Pro Eva Edition also comes with a detachable controller.
The device houses a 65.5Wh battery, and the package includes a 100W GaN fast charger.