In 2022, AYN released a new one called the AYN Loki Max. It's a handheld device that you can play games on. It's really powerful because it has an AMD Ryzen 7 6800U processor. This means that you can play games on it that look really good, even better than some other devices from last year.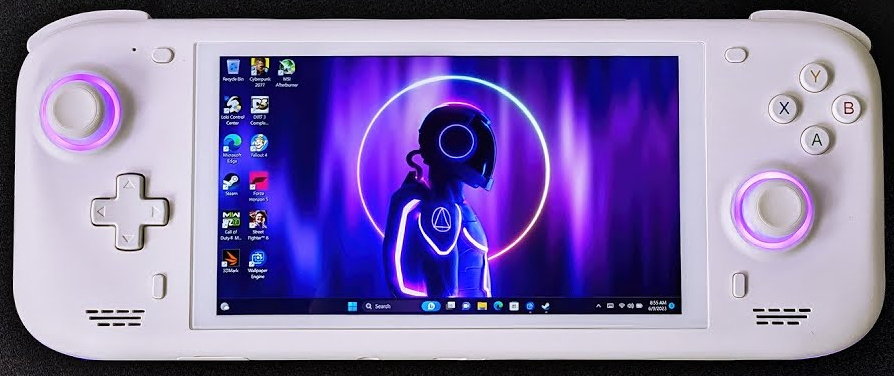 AYN Loki Max Specs
CPU: AMD Zen 3+ 6800U
GPU: AMD RDNA2 Radeon 680M
RAM: 16GB LPDDR5 6400Mhz
Storage: 512GB NVMe SSD, microSD, and M.2 2230 slot
Screen: Six-inch LCD IPS at 1920 x 1080
Connectivity: Wi-Fi 6 and Bluetooth 5.2
Battery: 46.2Wh
The AYN Loki Max boasts a stunning six-inch LCD IPS screen with a resolution of 1920 x 1080. Every detail pops with vivid colors and sharp clarity, creating an immersive visual experience that draws you into the heart of the game.
At the heart of the AYN Loki Max lies the mighty AMD Zen 3+ 6800U CPU (AMD RDNA2 Radeon 680M GPU). With its exceptional processing power and advanced architecture, this processor is capable of delivering gaming performance that rivals even the most powerful handheld gaming PCs of the past.
The AYN Loki Max comes armed with 16GB of LPDDR5 RAM clocked at an impressive 6400MHz. This generous amount of memory ensures lightning-fast data access and seamless multitasking, allowing you to switch between games, apps, and tasks with ease.
It features a spacious 512GB NVMe SSD, ensuring ample room for your game library, media files, and more. Additionally, the Loki Max offers expandable storage options with its microSD and M.2 2230 slot.