GPD WIN 3 is powered by Intel Gen11 Tiger Lake-U and comes with a slew of features that make it good for gaming on the go. Let's take a closer look.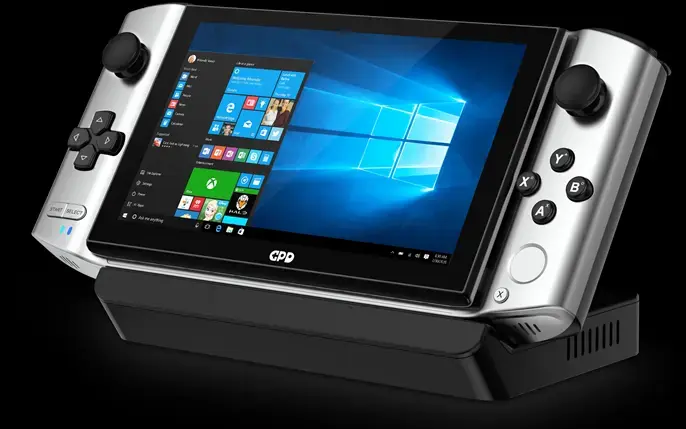 GPD WIN 3 Specs
CPU: Intel Gen11 Tiger Lake-U, 4C / 8T, 1195G7
GPU: Intel Gen12 Iris Xe Graphics, Performance Surpasses MX350
Display: 5.5 Inches, Touch Panel
RAM: 16GB LPDDR4x 4266, 86GB/s Memory Bandwidth
Storage: 1TB M.2 SSD Pcie Gen3, Supports PCIe 4 SSD, Faster Speed
Input: Screen Slide Design Keyboard, Touch Keyboard, Joysticks
Thermal Design: Active Cooling, Big Fan + Dual Heat Pipe
TDP: 15-20W, 20-25W, 25-28W
Battery: 45.62Wh, 11.55V==3950mAh×3 Series
Ports: 1×USB4(Full Speed, 1×USB 3.2 Gen 2 Type-C (Provided By The Base), 4×USB 3.2 Gen 2 Type-A (3 At The Base), 1×microSDXC Slot, 1×HDMI 2.0b (IProvided By The Base), 1×RJ45 (Provided By The Base)
Wireless: Wi-Fi, Bluetooth
OS: Windows
Dimensions: 198×92×27mm
Weight: 550g
The CPU is Intel Gen11 Tiger Lake-U and the GPU is Intel Gen12 Iris Xe Graphics. The RAM is 16GB LPDDR4x 4266 and the storage is 1TB M.2 NVMe 2280 SSD. So basically, this thing isgood enough when it comes to gaming on a small screen.
You can also upgrade the storage if you need more space – it supports PCIe 4 SSDs, so you can get some seriously fast speeds. And speaking of speed, the GPD WIN 3 also comes with a screen slide design + touch keyboard so you can input commands quickly and easily.
Overheating is always a concern with gaming handhelds, but not with the GPD WIN 3. It comes with a PC-level cooling solution that includes a turbofan and dual heat pipes to dissipate heat quickly and effectively. And because it has doubled bandwidth, it natively supports eGFX – so you can game at high settings without any lag or issues.
The ALPS dual 3D joysticks are fantastic – they provide great precision and are very responsive. And when you touch them, they vibrate to give you feedback so you know your inputs are being registered correctly. They're also backlit so you can game in low-light conditions without any issues.
This GPD WIN handheld can change into the host in seconds. It not only supports a docking station but also provides a docking station on the back. With a large number of interfaces, charging, internet access, and external display can be done all at once. A large number of ports provides great expandability for the device. The mini-HDMI port allows you to connect an external display for gaming on bigger screens.