So you've got an ASUS ROG Ally and you're ready to supercharge your gaming experience by maximizing your VRAM allocation? Look no further!
ASUS has simplified the process of allocating the VRAM number for the ROG Ally. They provide users with the option to customize the amount of memory reserved specifically as VRAM, granting them greater control over the device's gaming performance.
How to Increase the ROG Ally VRAM Allocation
The process is straightforward, and I'm here to break it down for you. Just follow these steps:
Open Armoury Crate: Start by launching the Armoury Crate application.
Head to Settings: Once inside, look for the Settings tab and click on it.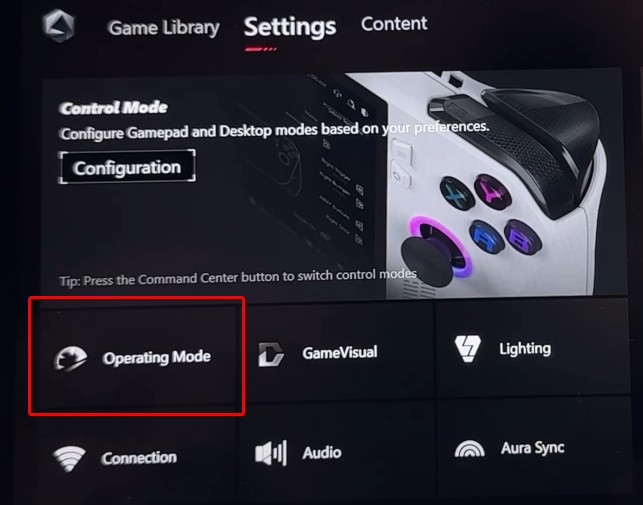 Access Operating Mode: Here, you'll need to click on Operating Mode.
Tweak GPU Settings: Find the GPU Settings option and switch to change the VRAM as per your needs.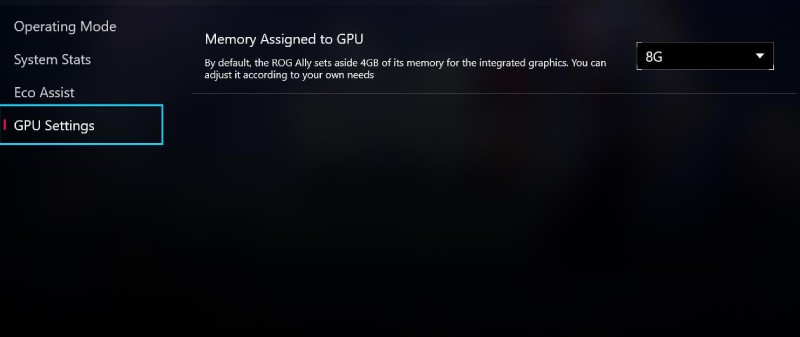 Reboot the Ally: To make sure the changes are saved, you'll have to restart the Ally. After that, the changes will be applied, and you're all set!
Why Bother with VRAM Allocation?
Increasing your VRAM allocation isn't just a fancy trick – it has practical benefits that can enhance your gaming journey in various ways:
Immersive Gaming Experience: Ever wanted to immerse yourself in those jaw-dropping high-resolution textures? By boosting your VRAM, games like The Last of Us will look even more stunning.
Banish Stuttering Woes: Some games are VRAM-hungry, and stuttering can be a real buzzkill. Upgrading your VRAM can banish those stutters in games like Call of Duty: Modern Warfare II.
Game Launch Glitches Be Gone: Tired of seeing launch errors because your VRAM isn't up to par? Games like Assassin's Creed Valhalla or Rainbow Six: Extraction might refuse to start due to insufficient VRAM. A boosted VRAM allocation can solve this annoyance.
System Harmony: Sometimes, you need more system memory for other tasks while gaming. By dialing down the VRAM allocation, you'll free up some precious memory for multitasking like a pro.