After much anticipation, AYN Technologies is finally shipping out the Loki Zero. This comes on the heels of the release of another product from the same company, the Odin2. If you recall, the Loki Zero was first introduced to the tech scene back in July 2022 and had an initial release date set for the last quarter of that year. With a price tag of $249, it's the most budget-friendly option in the Loki lineup, especially after AYN trimmed down the series.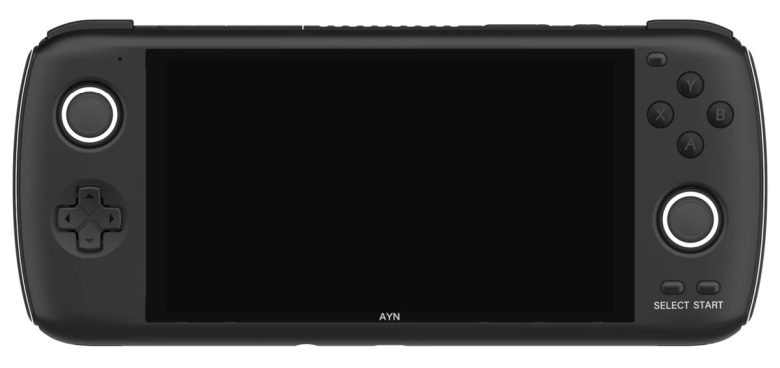 AYN Loki Zero Specs
CPU: AMD Athlon Silver 3050e
GPU: Radeon Vega 3
Display: 6 inches, 1280 x 720 pixels, IPS LCD
RAM: 4GB or 8GB, DDR4-2400
Storage: 64GB eMMC, 128GB M.2 2230 PCIe NVMe SSD (optional)
Input: Full controller w/Xbox-style layout, Hall Sensor Analog Triggers, Gyroscope, Rumble support
Battery: 40.5 Wh
Ports: USB 3.2 Type-C, 3.5mm audio, microSD card reader
Wireless: WiFi 5, BT 4.2
Audio:
OS: Windows 11
Dimensions: 20mm thick
Weight:
So, what's ticking inside this wallet-friendly gadget? We're talking about an AMD Athlon Silver processor here. It's got 2 CPU cores and 4 threads that can ramp up to a speed of 2.8 GHz. Plus, it comes with AMD Radeon Vega 3 graphics that can hit frequencies up to 1 GHz. While it won't break any speed records, this is the same chip that powers some high-end versions of the Win600 handheld gaming PC by Anbernic. That means it's got enough juice to handle a decent range of PC games and even some classic console emulation like the Nintendo Wii.
As for the display, the Loki Zero sports a 6-inch IPS screen that offers a resolution of 1,280 x 720 pixels. It also has a 60 Hz refresh rate, making it pretty standard. Memory-wise, you get 4 or 8 GB of DDR4-2400 SO-DIMM RAM and storage options of either 64 GB eMMC or 128 GB M.2 2230. A big win here is that the Loki Zero allows for full memory expansion, a feature not commonly found in devices of this class.
Ports and controls? The device has a USB 3.2 Type-C port and your standard gamepad controls. It packs a 40.5 Wh battery, so it's got a decent amount of playtime. Just a heads-up, if you're thinking about ordering one, prepare for some additional costs like sales taxes and possibly customs fees, depending on your location. Unfortunately, AYN Technologies hasn't specified any shipping dates for new orders yet.
But why is the Loki Zero cheaper than its siblings in the Loki series? Well, you're trading off some perks for that low price. The display is less crisp, the memory and storage speed are a bit slower, and it doesn't quite measure up in the WiFi, Bluetooth, and USB departments. If you're familiar with the Loki Mini Pro, you'll find that the Loki Zero is pretty similar in terms of its physical dimensions and battery life.
AYN Loki Zero Pricing
The AYN Loki Zero comes in with an interesting pricing strategy. If you hop on board early and pre-order the device, you're looking at spending $199. However, if you decide to buy it off the shelf at a later date, that price jumps to $249. This makes the Loki Zero even more enticing for those who are quick to pull the trigger and grab it during the pre-order stage.
This tiered pricing approach not only rewards early adopters but also positions the Loki Zero as an ultra-competitive option in the handheld gaming market. For those willing to commit early, the $50 savings could be a significant incentive. On the other hand, even at its full retail price of $249, the device still remains a budget-friendly choice given its features.