Valve's Steam Deck is an impressive piece of engineering and welcome addition to the world of handheld gaming PCs. Unfortunately, it's currently very difficult to get your hands on one, as preorders are backed up by months. If you're looking for an alternative, there are several other options worth considering.
There are a lot of great retro gaming handhelds on the market, but none of them are suitable alternatives to the Steam Deck. To be a viable alternative, a device needs to be capable of high-quality 3D gaming and is a portable console. That rules out our favorite retro gaming handhelds, which are great fun but don't meet the requirements.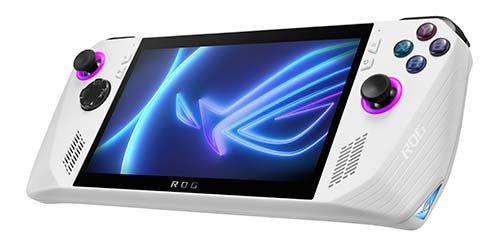 The Asus ROG Ally has been praised for its smart hardware, software, and design decisions. Its eye-catching 1080p 120Hz display, sleek aesthetics, robust construction, consistent performance across various gaming scenarios, and full Windows 11 compatibility position it as a serious competitor in the realm of handheld gaming.
The device also features acceptable battery life for tasks that aren't gaming-related. It is supported by Asus software that changes modes and remaps controls on the fly. Running on Windows 11, the Ally is a handheld console that ensures familiarity, user-friendliness, and most importantly, complete synchronization with PC gaming collections. This, combined with the power potential of Ally's "Zen 4"-based AMD Ryzen Z1 Extreme processor, makes it an exciting option for PC gamers.
Performance-wise, the ROG Ally surpasses the Steam Deck in multiple benchmarks. The astonishing detail displayed on the Ally's 7-inch screen and the smooth gameplay it supports are noteworthy. The device leverages the powerful AMD Z1 Extreme mobile processor, a superior choice compared to the custom APU in the Steam Deck. Consequently, the Ally excels in running AAA games such as Elden Ring, Borderlands 3, and Hitman 3 at the topmost graphics settings.
While the design philosophy of the Ally is similar to the Steam Deck, the Ally has a bolder design with its white aesthetic and light-up RGB thumbsticks. It's also sleeker and lighter than the Steam Deck, making it easy to hold and ideal for players with smaller hands.
A significant distinction between the ROG Ally and the Steam Deck is the accessibility to Xbox Game Pass. The ROG Ally provides a good overall experience with the Xbox launcher on PC, making the Ally feel like the unofficial handheld Xbox that many fans have been clamoring for. On the other hand, while native Game Pass support is possible on the Steam Deck, it requires a significant amount of setup that might be too much for most gamers. This makes the Game Pass a lot more accessible on the ROG Ally at the time of writing.
Nintendo Switch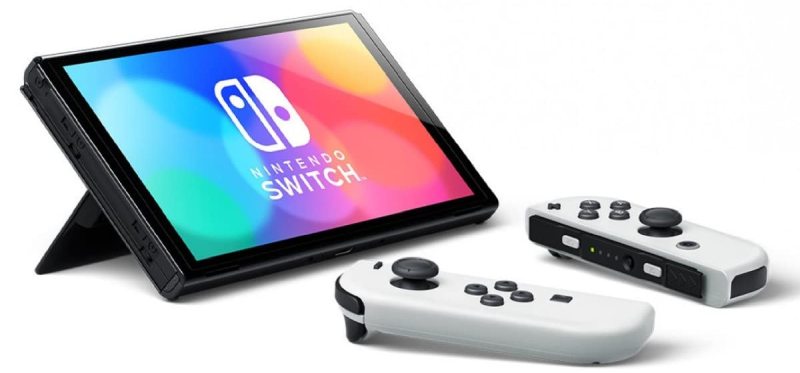 The Nintendo Switch is the most obvious alternative to the Steam Deck. It's a 3D-capable handheld gaming console with a growing library of excellent games.
The Nintendo Switch is a versatile console that can be played in 2 different ways: as a portable console that can be played on the go or as a home console plugged into a TV. The Switch's portable mode is great for gaming on the go, and its docking capability lets you play games on a larger screen. This is made possible through the HDMI-outfitting dock and detachable, wireless Joy-Con controllers. The Steam Deck also has this capability, however, it doesn't have a convenient dock like the Switch (yet).
The Nintendo Switch has been out for over three years now, and in that time, it's become clear that it's not the most powerful console on the market. It's not even close. The Switch uses an older Nvidia Tegra-based processor, while the Steam Deck has a much newer Zen 2 SoC. The point is, if you're looking for raw power, the Switch is not going to be your best bet. But that doesn't mean it's not a great console.
Nevertheless, the Switch's main selling point is its first-party games. Thanks to iconic franchises such as Mario, Zelda, and Pokemon, Nintendo has always been a leading name in the gaming industry. Many PC games are ported to the Switch too, making it possible to play a small collection of PC games.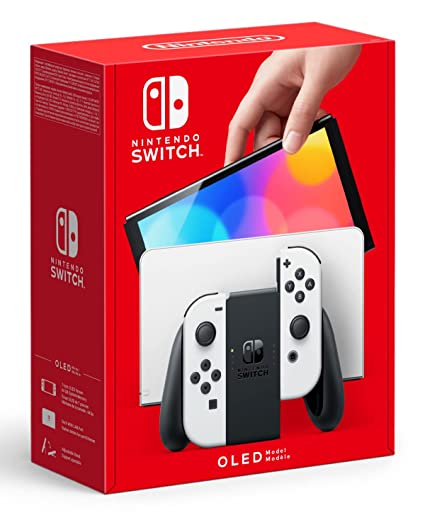 Consequently, the Switch's target market is those who grew up playing Nintendo games and are now looking for a console that meets their needs as an adult (i.e. portability and HD graphics). Therefore, if you're primarily interested in playing Nintendo first-party games, then the Switch is the console for you.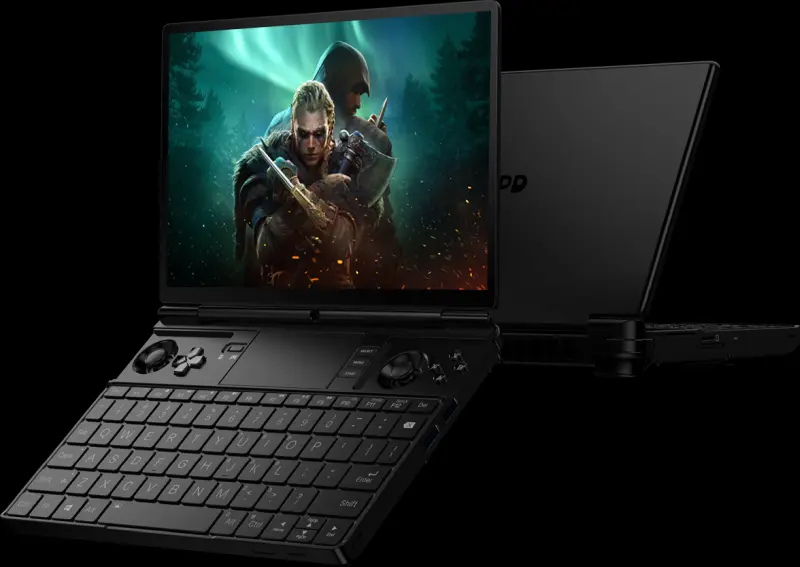 One option is the GPD Win Max. This handheld gaming PC comes with a 10.1-inch ultra-narrow bezel display, which features passive eye protection, native landscape, 10-point touch support, and 4096-level pressure sensitivity. Its form factor is of a mini-laptop, one that you can hold tight with both hands.
It also has a CNC body made of 6061 aluminum-magnesium alloy, and the back is made of aviation-grade ABS synthetic resin for a comfortable two-hand grip. Plus, it comes with the latest AMD/Intel processor series.
So whether you choose the AMD Ryzen 7 6800U APU with AMD Radeon 680M RDNA2 Graphics or the Intel 12th gen Core i7-1260P CPU with Intel Iris Xe Graphics, you're sure to get great performance.
And thanks to the highly efficient cooling solution with a large turbofan and dual heat pipes, you can game for hours without worrying about overheating.
Ayaneo Next Advance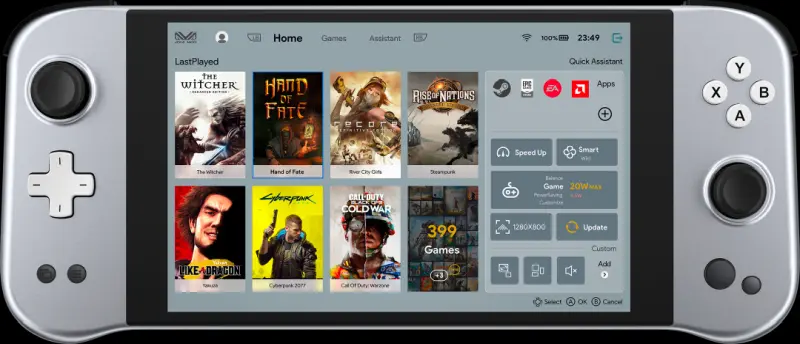 The Ayaneo Next Advance is another excellent alternative to the Steam Deck. It's a 3D-capable handheld gaming console that comes with a 7-inch display.
Ayaneo Next Advance is a new handheld gaming device that features an AMD Ryzen 7 5800U CPU, AMD Vega 8 GPU, 16GB of LPDDR4 RAM, and a massive 2TB SSD. That's a lot of power packed into a small package, and it should be more than enough to handle even the most demanding games.
The touch screen is also quite large, at 7 inches, with a resolution of 1,280×800. The Ayaneo Next Advance has more raw power than the Steam Deck's Zen 2 CPU, but the integrated graphics aren't as good.
The biggest downside of the Ayaneo Next Advance is its price, way more expensive than the Steam Deck.
PlayStation Vita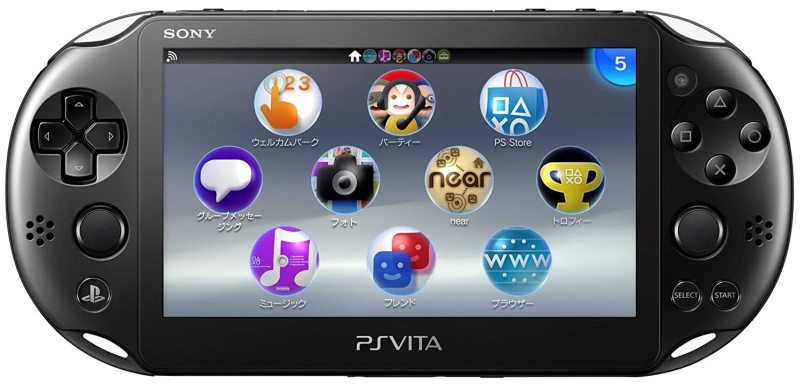 Before the Switch, there was the PlayStation Vita. The Vita was a powerful handheld gaming device that featured dual analog controls. It was capable of playing games comparable to those on the PlayStation 2.
One of Vita's best features is its games library. While the Switch has many great first-party games, the Vita has an even greater variety of titles thanks to its large selection of indie games.
The Vita also has some great exclusive games, such as the Persona series, God of War Collection, and Gravity Rush. If you're looking for a handheld console with a great selection of games, the Vita is definitely worth considering.
However, the Vita does have some drawbacks. First and foremost, its lack of power means that it can't run the latest games. It's also not as portable as the Switch, since it's larger and heavier.
The Vita did not have the same appeal as the Switch. The Switch is a more versatile console that can be used as both a handheld and a home console. It also has a much better selection of games.