The Steam Deck is designed by Valve to play Steam games out of the box. However, it is a PC as well. It can do many things like a normal PC can. Installing games from many sources is not an exception.
The Steam Deck handheld comes with the Steam store pre-installed, but users can install games from other stores such as Epic Games Store, Origin, and Ubisoft Connect if they wish.
In order to install games from non-Steam stores, you need a 3rd-party launcher. In this article, we will introduce the best game launchers for Steam Deck.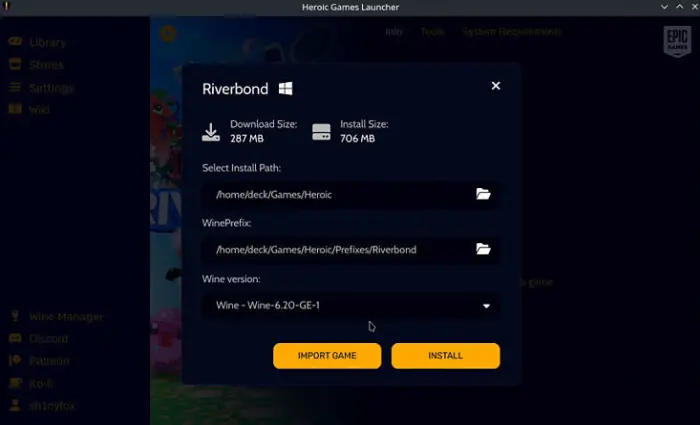 Heroic is a native GOG and Epic Games Launcher for Linux, Windows, and Mac that supports launching games from both stores using Legendary (Epic Store) and gogdl (GOG Store). It's built with web technologies like TypeScript, React, NodeJS, and Electron for a fast, responsive gaming experience you won't find anywhere else.
Right now, you can log in with an existing Epic Games account or GOG account, install, uninstall, update, repair, and move Games. You can also import an already installed game. You can play Epic games online or play games using Wine or Proton.
You can also download custom Wine and Proton versions, access Epic and GOG stores directly from Heroic, search for the game on ProtonDB for compatibility information, or sync your progress across devices.
Install Heroic Games Launcher
Available as a Flatpak package, the Heroic Games Launcher is easy to install on the Steam Deck. Everything is wrapped into a single package.
Press the Steam button on the Deck.
Go down to Power and select Desktop Mode.
Open the Discover icon on the toolbar and search for "Heroic Games Launcher".
Hit Install.
Once installed, it's ready to use. You can log in through the client via OAuth or through a web browser and paste the necessary code into the launcher to link your account.
Then you will be able to download games from Epic Ganes Store and GOG Store using the launcher.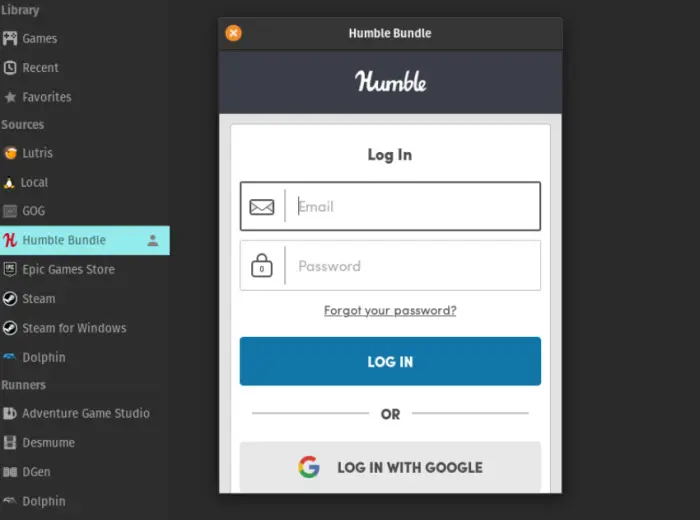 Lutris is a popular program that allows you to install games from GOG, Epic Games Store, Origin, and Ubisoft Connect. It is available via the Discover app in desktop mode and it uses existing emulators, engine re-implementations, and compatibility layers to help you install and play video games from these stores.
Lutris allows direct access to your Steam, Epic Games Store, GOG, and Humble Bundle game libraries. That means you can launch games from a single app. This makes it easier than ever to enjoy your favorite games without having to go through the hassle of searching for them in different places.
Install Lutris:
Switch to Desktop Mode, open the Discover store then search and install Lutris.
Or you can install with a Flathub command: flatpak install flathub-beta net.lutris.Lutris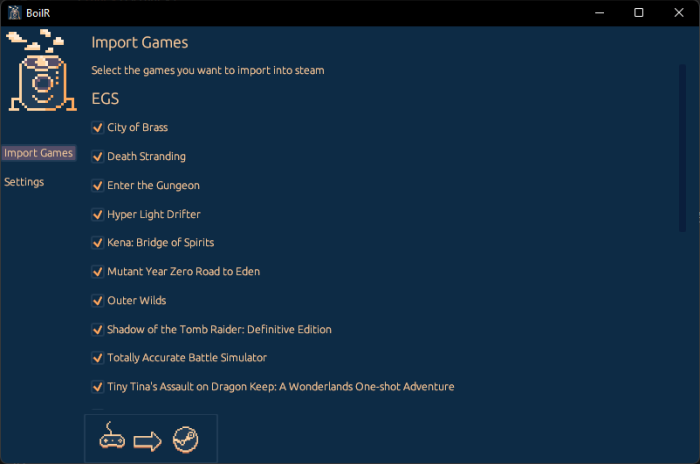 As anyone who's ever tried to keep their game collection sorted knows, it's a huge pain. You've got games on Steam, GOG, itch.io, the App Store, and probably a dozen other places. Keeping track of them all is a nightmare, and launching them from outside of your Steam library is even worse.
But what if there was a way to have all of your games in one place, sorted and organized, with image art to boot? Well, now there is! OilR is a new tool that automatically adds almost all of your games to your Steam library.
And it doesn't just stop at adding them to your list- it also downloads artwork for them from SteamGridDB so you can have nice pictures to go along with your games.